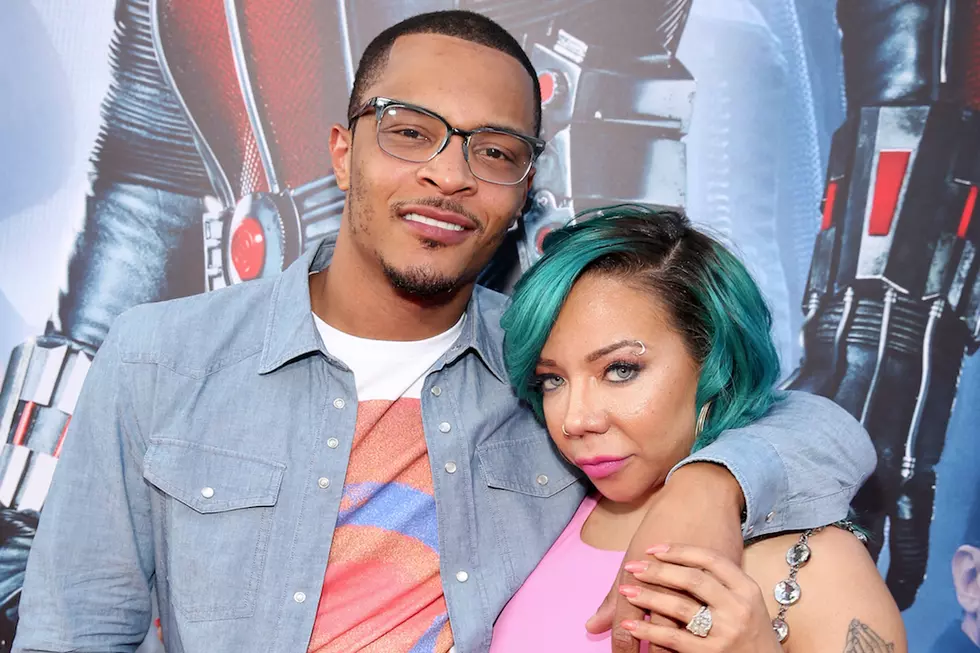 Tiny's Facebook Page Gets Hacked, Causes Confusion Among Her Fans
Jesse Grant, Getty Images
The internet can be a cruel place. T.I.'s wife Tameka "Tiny" Harris found herself as a victim of identity theft after someone hacked into her Facebook page and caused some hysteria in her mentions.
According to reports, it all unfolded on Sunday night (Dec. 4) when an internet troll created a fake Tiny profile page on Facebook and somehow was able to get officially verified. Apparently, the imposter reposted an article with the caption, "When a woman's fed up...For years I've been the one getting hurt, but now that a lil video done surfaced with me having a friendly dance, he's mad??"
That "he" in question is her husband T.I., and that friendly dance was with the Atlanta rapper's nemesis Floyd Mayweather. It's widely known that Tip and the legendary boxer don't like each other. The video in question, reportedly, has reignited their feud once again.
The imposter also included an article featuring a meme screenshot of Tiny being locked up with a caption alluding that T.I. wasn't supportive in their marriage.
The fake Facebook account caused mass confusion among her fans, as they believed that Tiny and T.I. were having a marital spat on Facebook. On Monday (Dec. 5), Tiny went on her Twitter account to set the record straight.
Reps for T.I. had no comment on the matter.
10 Rappers & Singers Who Support the LGBT Community