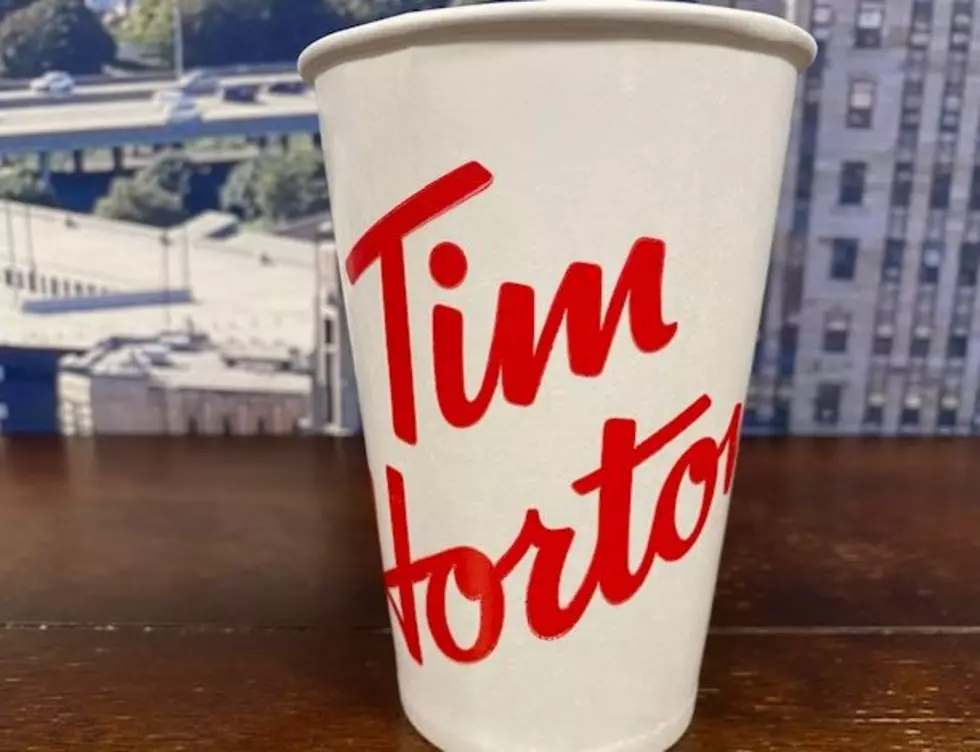 Tim Horton's "Roll Up The Rim" Returning To Western New York
Photo Credit: Dave Fields/TSM 2020
The annual "Roll Up The Rim" contest from Tim Horton's is set to return next week to Western New York but it won't be the same way it has been in the past.
During the COVID-19 pandemic, Tim Horton's decided to drop the contest but it will bring it back after two years with a new look. This year instead of physically rolling up the rim to see if you are a winner on one of Tim Horton's coffee cups, you will now just scan the cup with your smartphone.
In order to participate in the contest, you will need to sign up and make an account on Tim Horton's website or register a Tim's Rewards card.
Anytime you purchase a hot or cold beverage you can scan your Tims Rewards code in-store using the app or a physical card. A roll will be instantly awarded to your Tims Rewards account for every qualifying item that you purchased.
According to Tim Horton's website, These beverages are eligible to play the "roll up the rim" contest.
10 oz., 15 oz., 20 oz. and 24 oz. hot beverages (excluding espresso shots ordered a la carte)
12 oz., 16 oz., 20 oz. and 32 oz. cold beverages (excluding fountain drinks and ready to drink packaged beverages like milk, water, soda, and juice)
This year the grand prizes you can win include a 2022 Bronco or a 6-night Hilton getaway. The prize pool includes millions of prizes including Xbox game consoles, Skull Candy products, Tims coffee, cold beverages, donuts, Tims Rewards points, and more.
Tim Horton's "Roll Up The Rim" contest will kick off on Monday, March 7th, and last until April 3rd.
Top 20 Coffee Shops in Western New York
These are the top 20 coffee shops in Western New York that are perfect for meeting a friend, studying for a test, or getting caught up on some office work.
6 Foods Buffalonians Want To Claim As Their Own
Here are the most popular foods in American that people in Western New York would love to claim for Buffalo and the 716.
Buffalo's Favorite Leftover Foods
There is nothing better than after eating an amazing dinner, taking home the leftovers, and as you start to fall to sleep, dreaming about having that amazing food for breakfast the next day.