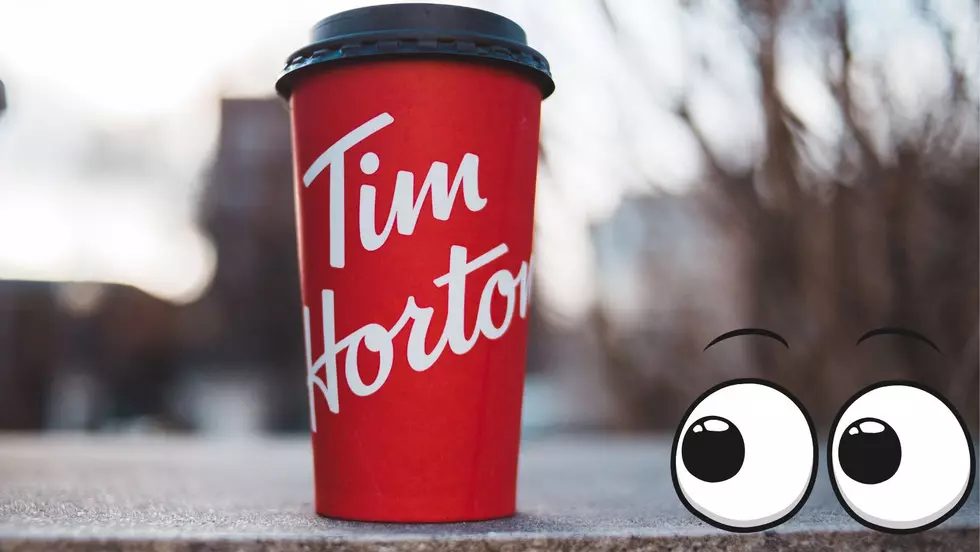 Someone Is Guilting The Customers In The Tim Horton's Drive-Thru
Photo Credit: Canva Image
Something is…different… about one of the Tim Horton's in Western New York, and it may startle you the next time you are on your coffee run. 
Listen To Clay & Company, Every Weekday Morning On 106.5 WYRK
This particular location for Tim Horton's has a regular visitor that is guilt-tripping people that are waiting in the drive-thru and/or eating inside the building. 
You may have thought I was referring to a person, but no; this "recurring visitor" is an animal. 
And not just any animal….one that loves Tim Horton's so much, but unfortunately cannot make its own order inside. 
I'm talking about a deer. 
Heidi Mackey was the first person to bring attention to the deer sighting at the Tim Horton's in Depew, located between French and Walden on Transit, and she shared that there was one main reason behind his cute, yet uncomfortable at times, presence. 
"This deer was at the Tim Hortons in Depew this morning waiting for a Timbit in the drive thru like extremely close to my car staring at the window," Mackey said. 
When Mackey asked the lady about the deer in the drive-thru, she said "he was there an hour yesterday just waiting for [a Timbit]."
According to Mackey, someone at the Tim Horton's gave the deer Timbits yesterday, and he left. However, about an hour later, the deer returned and continued on with his uncomfortable staring. 
"I guess he came back for more," Mackey said. 
Keep your timbits close when you stop by this Tim Horton's in Depew, but maybe save one for our "deer" friend. (See what I did there?)
WNY's Best Deer Sheds Of 2022
Bald Eagle Living in Lancaster, NY
Restaurants With The Best Free Bread In Western New York
Ok...we all know it's not really free, but it's included with your meal. There's no doubt there are certain places that stand out when it comes to their bread.