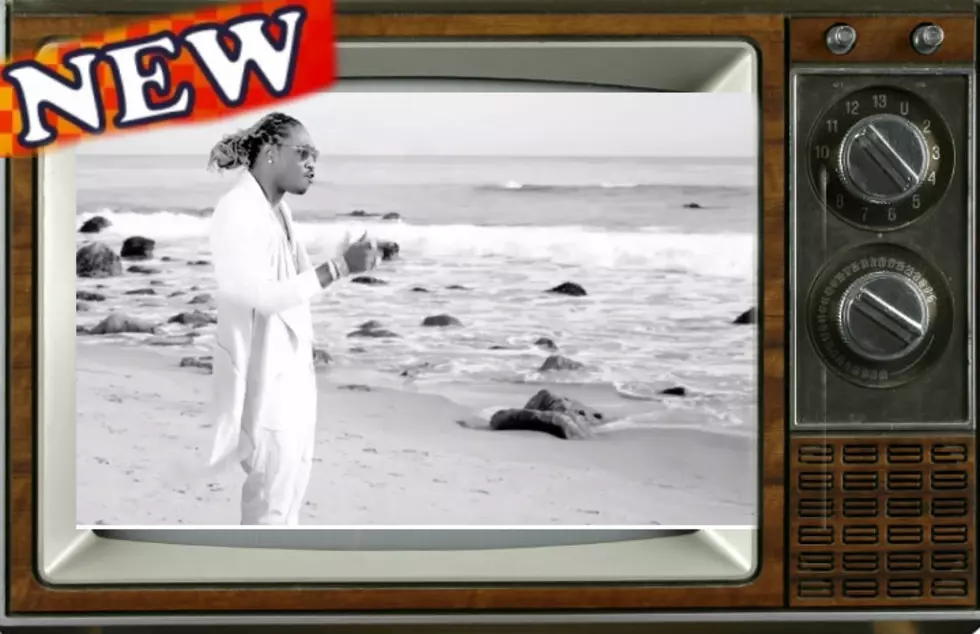 "I Won" New Music Videos [NewTube]
Youtube
Welcome back to NewTube, where you'll find all the hip hop and R&B music videos from April 18 - April 25th 2014 featuring Keyshia Cole "Next Time".
Future- "I Won" featuring Kanye West:

I am not going to lie, I was among of the few people who slept on Future prior to the release of his album, "Honest" (available in stores and online now). Between his unapologetic love for his fiancé Ciara, and his consistency this year, my opinion has certainly changed for the better. Like most fans, the catchy single, "Move that Dope" grabbed my attention. Not to mention his latest collaboration with Kanye West for the video, "I Won". The cameo was unforeseen, but worth paying attention to. Check out the video, and let us know what you think about Future's progress thus far.
Pharrell Williams – "Marilyn Monroe"

Grammy winning singer, Pharrell Williams is producing some of his work best this year. So far, has released an album entitled, "G I R L". He also graced fans with an unforgettable fashion fedora, which raised awareness for his charity for at-risk youths, and sat alongside Oprah for a heartfelt interview. To extend the bar even higher, Williams will be releasing a digital book very soon. In the meantime, check out Pharrell's video Marilyn Monroe, and let us know what you think about the single below.
Avery Storm X The Caesars feat Jadakiss – "Can't Walk Away"

Avery Storm X The Caesar is making his way to the studio alongside Jadakiss. Both were collaborating for the video, "Can't Walk Away". The video is a calm, head-bopping rendition of a man who dates, and is reminiscent of his homie-lover-friend. A simplified version of Jada, this lets us know that he has grown so much since his Ruff Ryder days. Now, we are just for the patiently for the album to drop.
Keyshia Cole – "Next Time"

Keyshia Cole knows how to work with a broken heart by doing what she loves most; releasing music for her fans, and working on projects that will increase her promotions and sales. "Next time, I won't through my heart away", says Keyshia. She also mentions, "How could you let that women into our home". Wow! The video is filled with visual metaphor, and was recently premiered on 106 and Park. Although, it's bitter sweet I am sure Cole's fans could not wait to hear those heart wrenching songs from their favorite singer.
SchoolBoy Q- "Studio" featuring BJ The Chicago Kid

Bring out the fist pump, and turn up the bass on your speakers because "Oxymoron" artist SchoolBoy Q is back with the #JazzyJam "Studio". Studio will also feature a cameo with BJ The Chicago Kid. Now, the beat is pretty dope, and the lyrics are enough to keep fans listening, but you are forewarned because the video does contain nudity. Q's album is currently in stores and available on itunes.
50 Cent – "Chase the Paper" featuring Prodigy, Kidd Kidd, Styles P

This week 50 Cent is not on his pilot, nor is he is blowing smoke with featured artist Trey Songz. Instead, his is telling fans to "Chase the Paper" in his latest single. The single features Prodigy, Kidd Kidd and Styles P. Be on the lookout for 50's upcoming album, "Animal Ambition" which is set to be released on June 3rd.