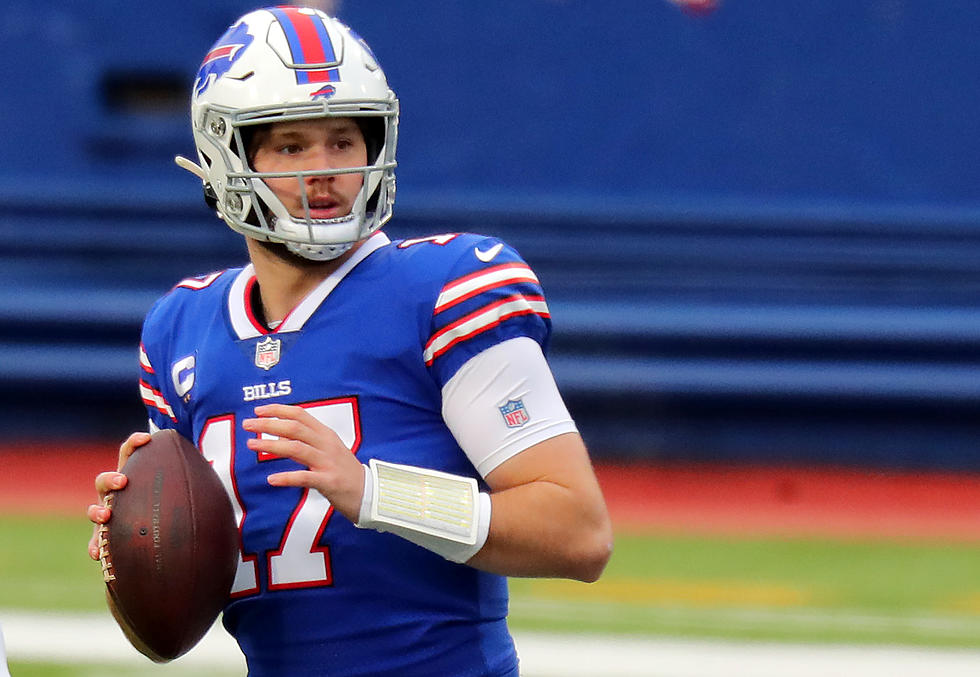 This Buffalo Bills "I Will Wait" Video Will Give You The Chills
Getty Images
I thought this was a very fitting time to re-share this video. When was the last time that you remember Buffalo being THIS into the Buffalo Bills schedule being released. Over the years we have seen people book flights to away games to see the Bills on the road, but I can't remember ever seeing it like this. Last night it seemed like half of Buffalo were booking flights to go to Tampa Bay, Nashville and even New Orleans to see the Buffalo Bills on Thanksgiving this year.
Take a look at this video, it gave us the chills.
The guy who put the video together 'Dustin Z' on YouTube said that he wanted to do something and take a look back at the moments, memories and people that made the past season of the Buffalo Bills fun and why it was "worth the wait".
Maybe this is the year that we have been waiting for so, so long.
Early odds for the Super Bowl are already out, too according to The Athletic and the Buffalo Bills are in the mix. The Kansas City Chiefs are back at the top of the probability (with a predicted win probability of 11.39%). Check out the full list here, but here is the Top 5:
Kansas City Chiefs: 11.37%
Green Bay Packers: 7.97%
Tampa Bay Bucaneers: 7.25%
Baltimore Ravens: 6.13%
Buffalo Bills: 6.13%
Check out the full Buffalo Bills schedule, which includes 4 primetime games, which includes the Thanksgiving night game, two Monday night games and a Sunday night game against Tom Brady and the defending Super Bowl champs.
Buffalo Sabres Goalie Masks
Buffalo Sabres Captains Since 2000