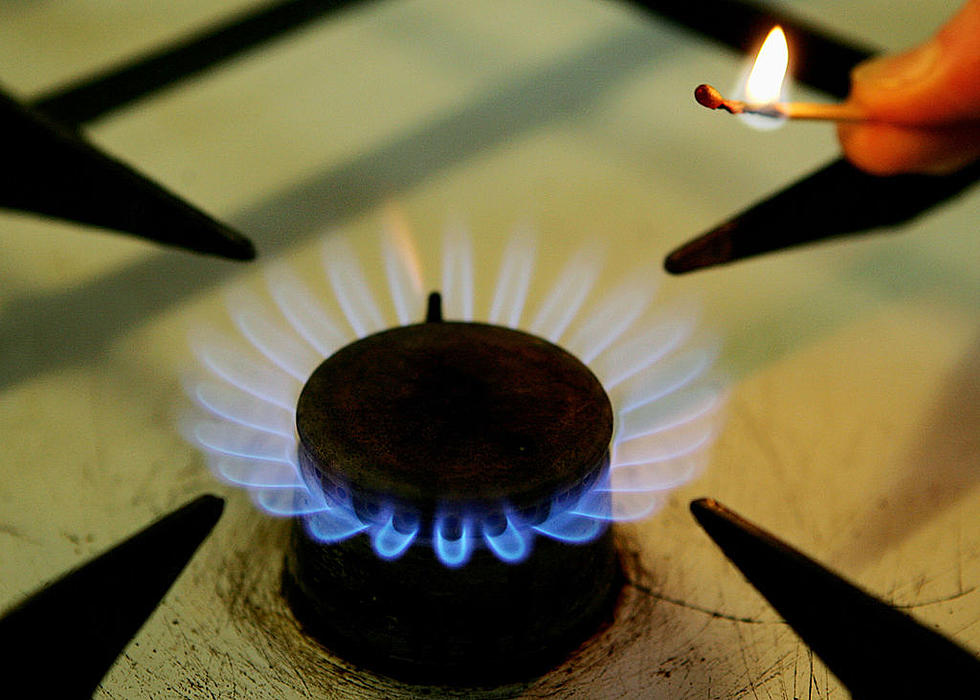 New York State Wants To Ban These 6 Things
Andreas Rentz / Getty Images
New York is no stranger to banning various things that can potentially be harmful, whether to people, the environment or safety. Like it or not, our state legislature is constantly coming up with bills to stop or regulate the use of certain things. If certain legislators have their way, New York will ban the following 6 things:
New York State May Ban Gas Cooking And More
Senate Bills S8198 and S6843B would change how New Yorkers cook and heat their homes in the future. Senate Bill S6843C, sponsored by Brian Kavanagh, enacts the,
'All-electric building act'; provides that the state energy conservation construction code shall prohibit infrastructure, building systems, or equipment used for the combustion of fossil fuels in new construction statewide no later than December 31, 2023 if the building is less than seven stories and July 1, 2027 if the building is seven stories or more.
The bill is still in the Senate Committee Finance Committee.
Sponsored by Liz Krueger, Senate Bill S8198, which is currently in the Senate Committee Energy And Telecommunications Committee,
Aligns utility regulation with state climate justice and emission reduction targets; repeals provisions relating to continuation of gas service; repeals provisions relating to the sale of indigenous natural gas for generation of electricity.
New Bill Aims To Ban Guns In Many Public Places In New York State
A new bill introduced in New York State aims to ban people from carrying guns in many public places. Even though the United States Supreme Court sided with gun owners who sued the state about its concealed carry laws, this new legislation could make it harder for gun owners to carry their weapons.
Assembly Bill A10654 is in its beginning stages, but the bill is designed to stop people from legally carrying weapons in certain public places, including large crowds, public transportation and restaurants,
Prohibits firearms in certain locations, including but not limited to all forms of public transportation, large gatherings, and food and drink establishments.
If the bill passes and becomes law, anyone carrying a gun in any of the aforementioned places would be charged with criminal possession of a firearm.
New York Bill Would Ban Certain Produce Stickers
Assembly Bill A10662, which is currently in the Assembly Environmental Conservation, would ban certain produce stickers,
Relates to banning the use of non-compostable produce stickers beginning January 1, 2024; provides civil penalties for violations; provides that fines shall be deposited into the environmental protection fund.

 
New York Bill Could Prohibit Plastic Garment Bags
New York State has already banned the use of plastic bags in grocery and other retail stores. Now, Assembly Bill A10661 hopes to prohibit the use of plastic garment bags also,
Relates to prohibiting the distribution of plastic garment bags; provides that retailers may use and manufacturers may sell their current inventory of plastic garment bags until such bags are out of stock.
The bill is currently in committee.
New York State Could Stop Advertisers From Geo-Fencing At Healthcare Facilities
Geo-fencing is a digital technology used by advertisers to target people based on their physical locations. According to Wikipedia,
Applications of geofencing extend to advertising & geomarketing. Geofencing solution providers allow marketers and advertisers to precisely choose the exact location that their ads show up on. Geofencing uses different types of targeting to identify zip codes, street addresses, GPS coordinates using latitude and longitude, as well as IP targeting.
Assembly Bill A10677, which is in the General Business Law Committee aims to,
Prohibits digital advertisers from establishing a virtual "geofence" around a health care facility that enables the advertiser to send targeted advertisements to any cellphones or mobile devices that enter such health care facility; prohibits the delivery of digital advertisements to persons in a health care facility using geofencing technology.

 
Bill Would Prohibit Sale Of Firearms On New York State Property
Ever since the Supreme Court shot down New York's concealed carry law, there have been many new laws and bills introduced to provide gun safety. Senate Bill S9529, if passed into law would prohibit,
The sale of a firearm, rifle, shotgun or ammunition on state property including state and county fairgrounds, and county, city and municipal property; designates offense as a class A misdemeanor.
You Can't Legally Buy Booze In Any Of These 7 Towns In New York State
New York State Banned Marijuana Smoke In 6 New Places
9 Of The Deadliest Animals On Earth Can Be Found In New York State