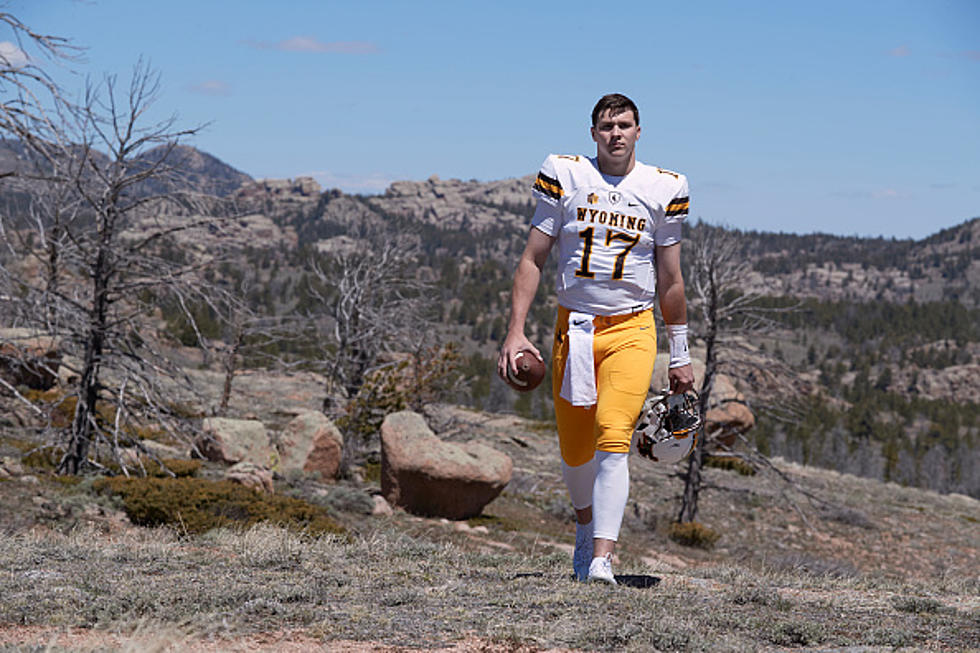 These Photos Of Josh Allen From The College Days Are Gold
Sports Illustrated via Getty Ima
Josh Allen has become a household name in Western New York. Beyond his incredible play on the football field, Josh Allen has done some incredible things off the field as well and Buffalo has embraced him, as much as he has embraced us.
From his incredible generosity to Children's Hospital and other charities around Western New York to seeing him on car company television commercials, Josh Allen is just about everywhere these days. If you go to a game at Highmark Stadium most of the jerseys that you see people wearing bear the number 17!
I was doing some digging and found these great pictures of Josh Allen from his college days when he played at Wyoming. Josh seems like one of the most down to earth and regular guys that plays in the NFL. He fits perfectly I'm on the community here in western New York and has improved dramatically in his game as well.
Josh Allen's College Days
After incredible week against the Washington Football Team, Josh Allen and his team will prepare for the Houston Texans to come to Orchard Park this Sunday at 1 o'clock.
The Buffalo Bills may have had somewhat of a rocky start but after last weeks game and blow out over the Washington Football Team, I think a lot of people were reminded how good this team really is. As a matter of fact, perhaps the Buffalo Bills were also reminded how good they actually are?
It's hard not to jump on the bandwagon and look way ahead to the potential playoff run and possibility for a Super Bowl Championship. I realize it's one game at a time but after what we saw last weekend, the Buffalo Bills sure are making Buffalo proud and it's clear that Josh Allen had found a home here in the 716.
6 Must-Try Spots in Buffalo for the Perfect Wings on Game Day
9 Places To Pick Apples In WNY