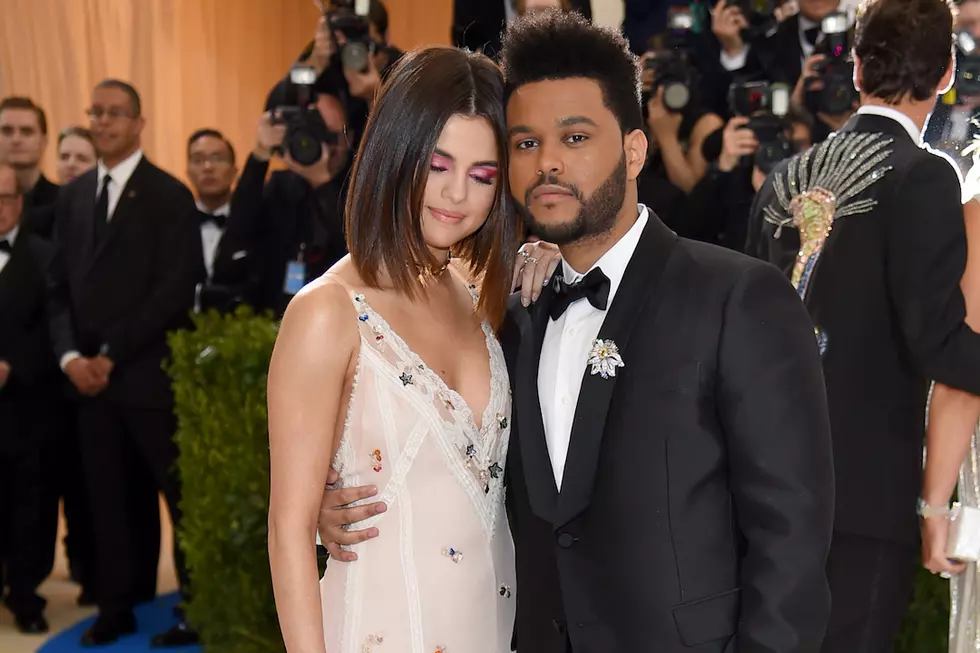 The Weeknd and Selena Gomez Break Up
Dimitrios Kambouris, Getty Images
A source confirmed the split to the outlet, stating that they have been discussing the status of their relationship for some time now.
"She and Abel have been going back and forth for a few months about their relationship," the source reveals. "It's been hard with him being on tour and her shooting in New York. That wasn't easy on them."
As most fans noticed, Gomez would make appearances at The Weeknd's shows over the past couple of months, and the source says "that played a part in them getting distant." They also mention that the relationship is "over for now, but they're still in touch."
"It's been hard for them to come to the realization that this is the direction things were heading, but it's been hard for months," the source continues.
The two have made multiple public appearances together since reports of them dating surfaced, including the 2017 Met Gala in New York City back in May, where they were all smiles. The Weeknd also reportedly skipped out on his VMA's performance back in August to support Gomez while she had kidney transplant surgery.
Hopefully the two can stay amicable, or rekindle their romance sometime in the future.
See New Music Releases for October 2017