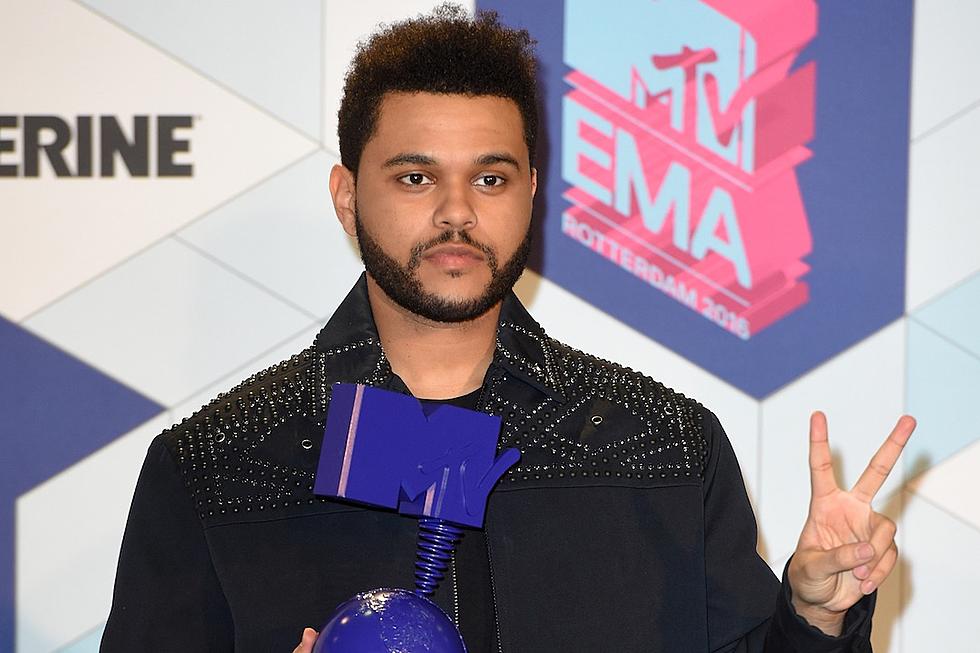 The Weeknd Cuts Ties With H&M Over Offensive Ad Featuring Young Boy
Anthony Harvey, Getty Images
After posting a photo on its website of a young Black model wearing an offensive hoodie, H&M has lost one it's most popular collaborators.
On Monday (Jan. 8), The Weeknd revealed he would be cutting ties with the Swedish clothing-retail company after it posted a product photo of a Black child sporting a hoodie that reads, "Coolest Monkey In The Jungle."
"Woke up this morning shocked and embarrassed by this photo," the Starboy singer tweeted. "I'm deeply offended and will not be working with @hm anymore..."
In a statement, H&M apologized for the photo and said the product would be removed from it websites. "We sincerely apologize for this image," the company said. "It has been removed from all online channels and the product will not be for sale in the United States. We believe in diversity and inclusion in all that we do, and will be reviewing our internal routines."
Along with The Weeknd, the company also caught heat from Questlove who called them out on Instagram. "I'm sure the apologies are a coming," The Roots drummer wrote. "And the ads will be pulled. I'm certain there will Be media fixers and whatnot and maybe a grand gesture like a donation to some charity."
Check out The Weeknd's tweet below.
See Photos of The Weeknd's Different Looks Over the Years