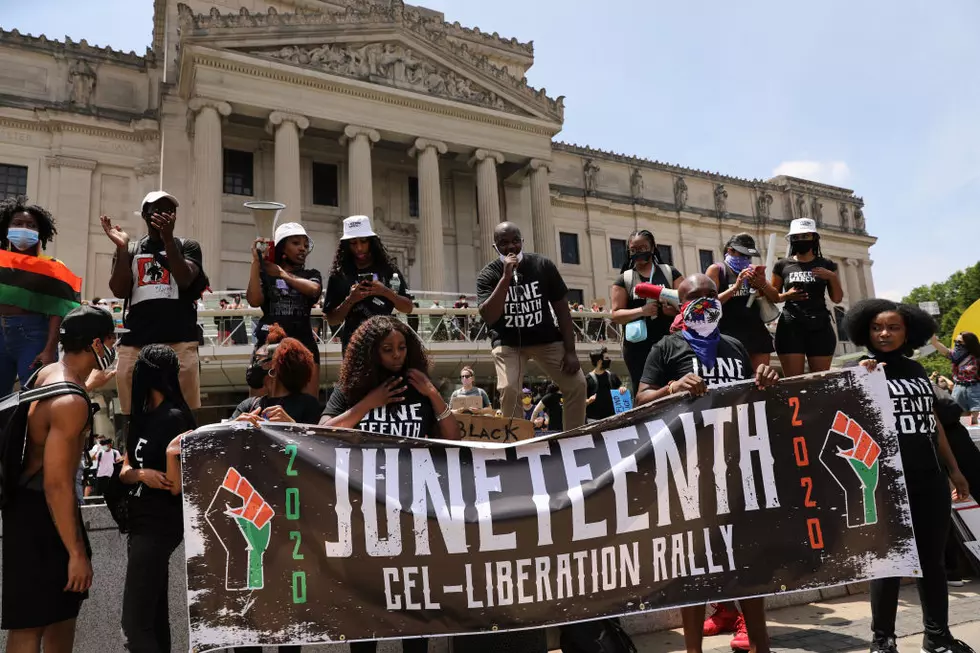 The Origins Of Black History Month And Why We Celebrate
Getty Images
If you are like many people, you don't know how or why Black History Month even began. As we begin to wind down on Black History Month for 2021, let's look back and see how Black History Month came to be.
A well-known figure in Black history, Carter G. Woodson did a lot of good work for Black people. Woodson was a well-educated man who received his Master's Degree from the University of Chicago and a Ph.D. from Harvard University. Both of his degrees were in history.
According to WoodsonMuseum.org Mr. Woodson was disturbed by the lack of history about people who looked like him. He once said, "I began to be bugged by the teaching of American history because it seemed that the history that had been taught without covenants of my presence."
Woodson understood that American history under-represented the impact African-Americans had on this country's history. In 1918, he co-founded the Association for the Study of Negro Life and History along with Jesse E Moreland to promote the study of Black history.
In 1926 Carter G Woodson launched "Negro History Week" to bring attention to the contributions of African-Americans and to help schools coordinate their focus on the topic. The second week in February was chosen because Abraham Lincoln's Birthday was on February 12 and Frederick Douglass' birthday was on February 14.
Black History Week was celebrated for only one week until 1976 when President Gerald Ford extended the week into a month-long celebration. President Ford said, "In celebrating Black History Month we can seize the opportunity to honor the too-often neglected accomplishments of black Americans in every area of endeavor throughout our history."
We all know that the contributions made by African-Americans in this country cannot be acknowledged in just one month. As Black History Month is coming to a close, make a commitment to learning more about the contributions and sacrifices that African-Americans me for this country.
Stunning Photos Show Protests Have Engulfed America Since George Floyd's Death
LOOK: Protests Have Engulfed America Since George Floyd's Death