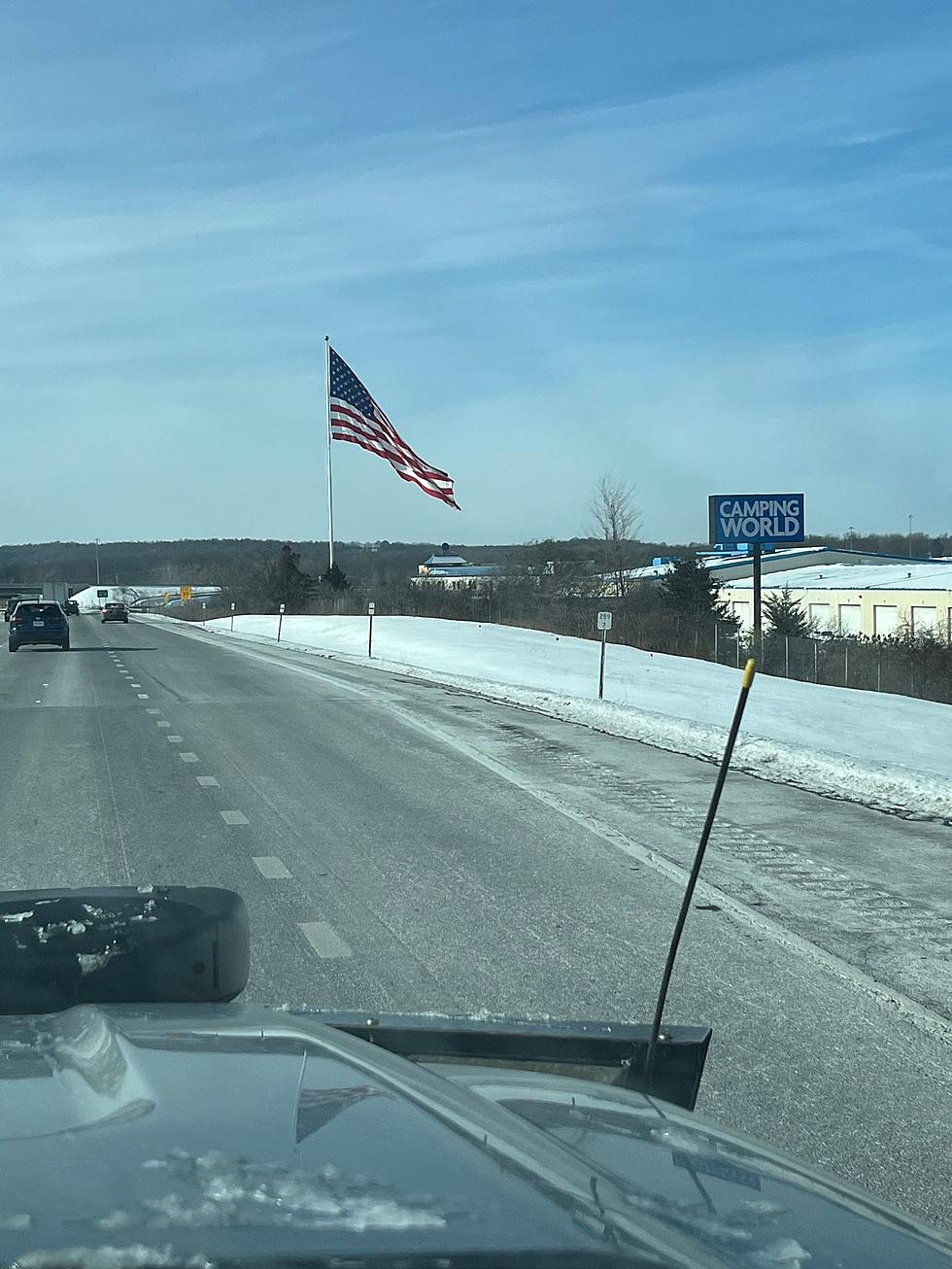 The Largest American Flag In New York State Will Make You An Instant Patriot
Clay Moden
If you have driven the New York State Thruway near Syracuse, you may have seen this American flag that is just mammoth! It is so big, it look like it could cover and entire football stadium.
The Largest Flag In New York State
We were driving home from a trip to the Adirondacks on a perfectly clear day and saw this flag from more than a mile out. It flies high above the RV store along the NYS Thruway near exit 39.
One of the best moments of this past football season at Highmark Stadium was the National Anthem prior to the game against the New England Patriots. Although it was cold, the crowd sang along and it was perfect! Seeing 71,000 people stand at attention and sing gave me chills and was a highlight from that amazing night that I won't forget.
5 Bills Players That Could Leave With Brian Daboll
It is almost a given that Bills OC Brian Daboll will land a head coaching job this off-season. Here are 5 players that could join him when he leaves.