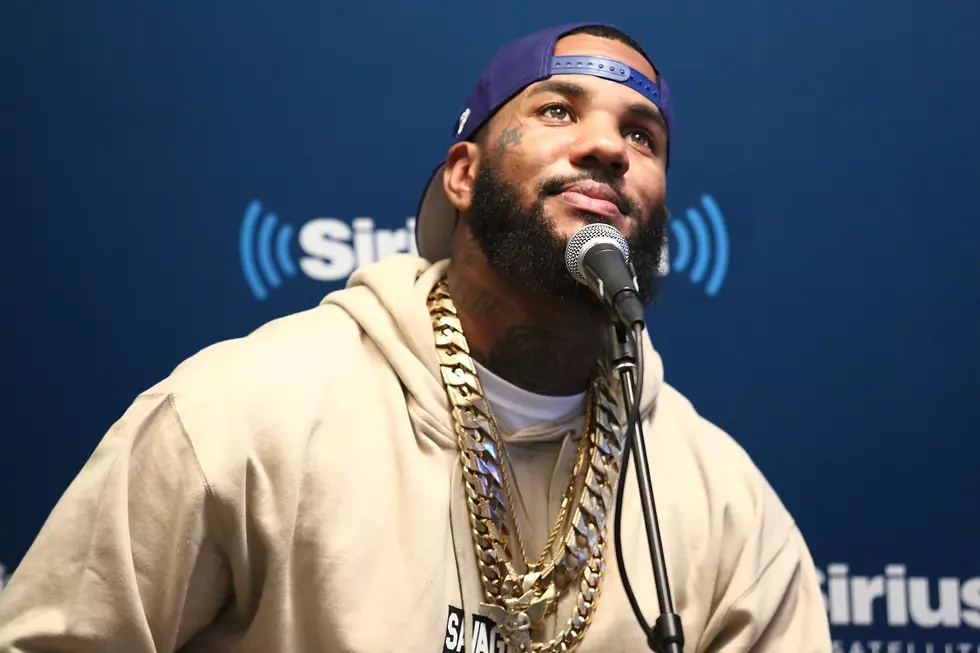 The Game Denies Allegations He Got 15-Year-Old Girl Pregnant
Astrid Stawiarz, Getty Images
The Game is no stranger to internet drama, but the California rapper is doing his best to distance himself from a rumor involving him and a teenage girl.
Last month, rumors from gossip site Fameolous began spreading claiming the rapper had gotten a 15-year-old girl pregnant. Now, The Game is firing back, calling the reports a lie. "This story is a lie made up by a child whom I've never met nor talked to in my life," he said in a statement. He added, "I wish big media outlets would stop giving inaccurate news and liars a platform to tarnish their brand & make them look like the Enquirer."
The rapper also appeared to address the rumors on Instagram, writing, "Not here to entertain lies or felonious stories. Laughing at how lame some people are. Stalking others lives, fabricating stories to look like fools in the end. & here I sit....... Focused on my soul, my craft & my children. #TheInternetIsTheDevil#WeGottaDoBetter#TheTruthShallSetYouFree#SeeYallInAnother60Days."
Over the summer, The Game found himself in legal trouble when the owner of a California restaurant sued him for skipping out on a $8,500 bill. According to a rep for the owner of Big D's Burgers in Compton, the rapper hired them on two different occasions, paying them in cash both times, but didn't pay for an extra 200 people who showed up to the event.
The Game's manager eventually responded to the claims, calling them a lie and saying the rapper never had any contact with the owner.
Check out The Game's Instagram post below.
See 21 of Hip-Hop's Biggest First-Week Sales in 2017 (So Far)