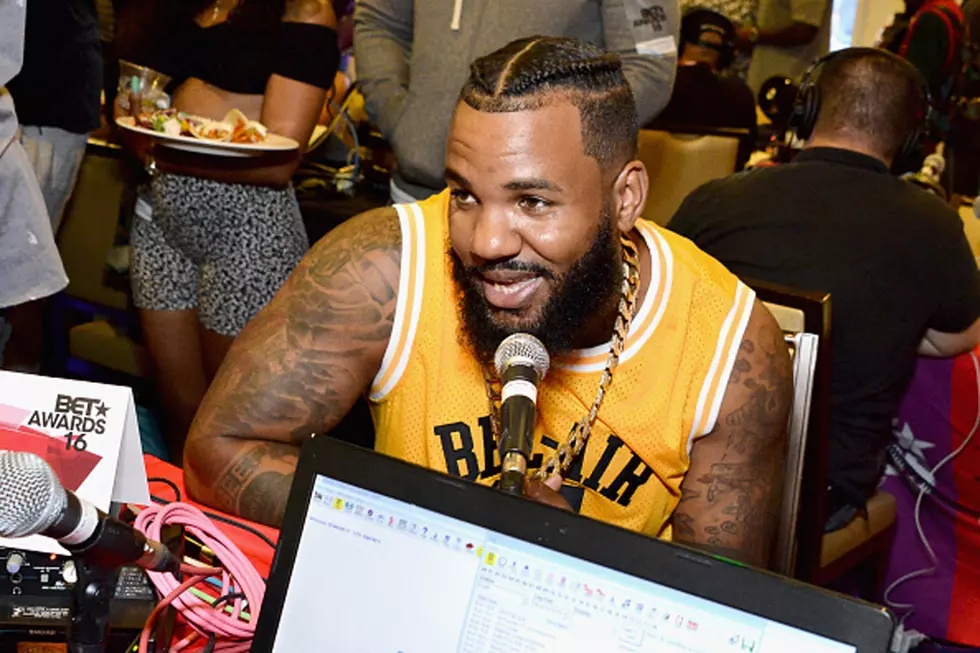 The Game Says Daz Dillinger's Threat to Kanye West Is Real, Sheriff's Dept. Investigating Video
Araya Diaz, Getty Images
It looks like Kanye West didn't appreciate Daz Dillinger's "Crip Alert" and filed a restraining order against the West Coast producer. In a brief video, Daz revealed to his fans that Yeezy filed a complaint on him. He says that he's going to frame the document and put it up on his wall in the studio. He also left a message for West's mother-in-law Kris Jenner. Check out the video above.
The Compton rhymer, who is Blood-affiliated, told TMZ on Monday (April 30) that Daz is no joke and his threats should be taken seriously. When asked about 'Ye's support for Trump, The Game said West knows what he's doing, but in the end, it's "f**k Trump all day."
Apparently, they were unaware but after watching the clip, detectives are now looking at the video to see if any crimes were committed. The Sheriff's Dept. also tried to get in contact with Kanye West and his security detail but haven't heard from him yet.
Either way, we understand that people are angry at West for supporting President Trump, but wishing him bodily harm is not going to solve anything.
Watch The Game Talk About Daz Dillinger's Crip Threat to Kanye West
50 Greatest West Coast Hip-Hop Artists of All Time