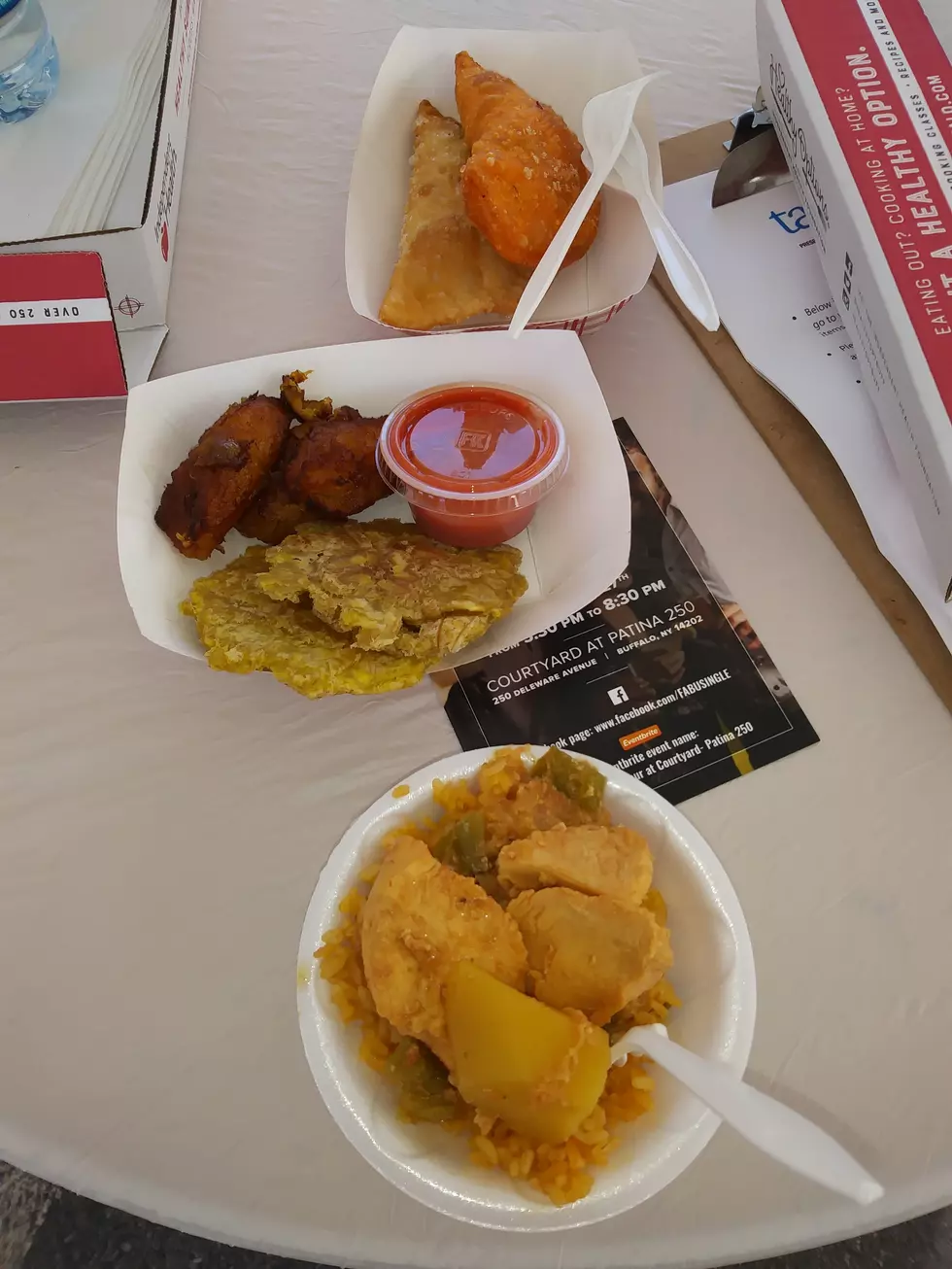 Taste of Buffalo 2021 Will Be In-Person, Here's What You Need to Know
Taste of Buffalo 2018
Ever since I moved to Buffalo, I have had the pleasure of serving as a judge for the Taste of Buffalo presented by Tops.  Judging definitely has its perks - you get to enjoy a few select restaurants and give your feedback to help decide whether they win an annual award.  I've also hosted some of the liver performances and the station is usually on-site broadcasting live both days.  Last year, that all changed due to the coronavirus.  But this year, the Taste of Buffalo is back baby!
It will look different than previous years, but unlike 2020, which was virtual, the largest two-day food festival in the United States has received approval to be an in-person event again. The 38th annual Taste of Buffalo will take place on Saturday, July 10 and Sunday, 11, 2021, in Niagara Square and Delaware Avenue in
downtown Buffalo.
Major Changes at Taste of Buffalo 2021 Due to COVID-19
There are some major changes that the festival planning committee had to make in order to get approval and help keep everyone safe.  Here are a few of the changes, according to a press release received:
- No free general admission, you will need to purchase an admission ticket
- Event will be divided into sessions with specific times during the weekend
- You must show proof that you are fully vaccinated or have tested negative for COVID-19 within the past 72-hours
- Face coverings must be worn, other than when you are eating or drinking
- The layout will change to allow for more social distancing
The Taste of Buffalo 2021 Chairperson, Amber Hartman, said in a press release,
"Our board has spent months working to host one of the first true in-person festivals anywhere in New York State since the pandemic began, and to do so in a safe manner. We are grateful to Connie, Jennifer, and our many other partners in local and state government who worked with us every step of the way to make this possible. We couldn't be happier to say the Taste of Buffalo is a go for 2021!"
For more information, visit tasteofbuffalo.com, and keep up with the latest info by following @tasteofbuffalo on Facebook, Twitter, and Instagram.
7 Restaurants on Delaware Ave. in Kenmore to Try Soon
The 8 Best Cajun and Creole Restaurants in Buffalo
8 of the Best Sushi Restaurants in WNY