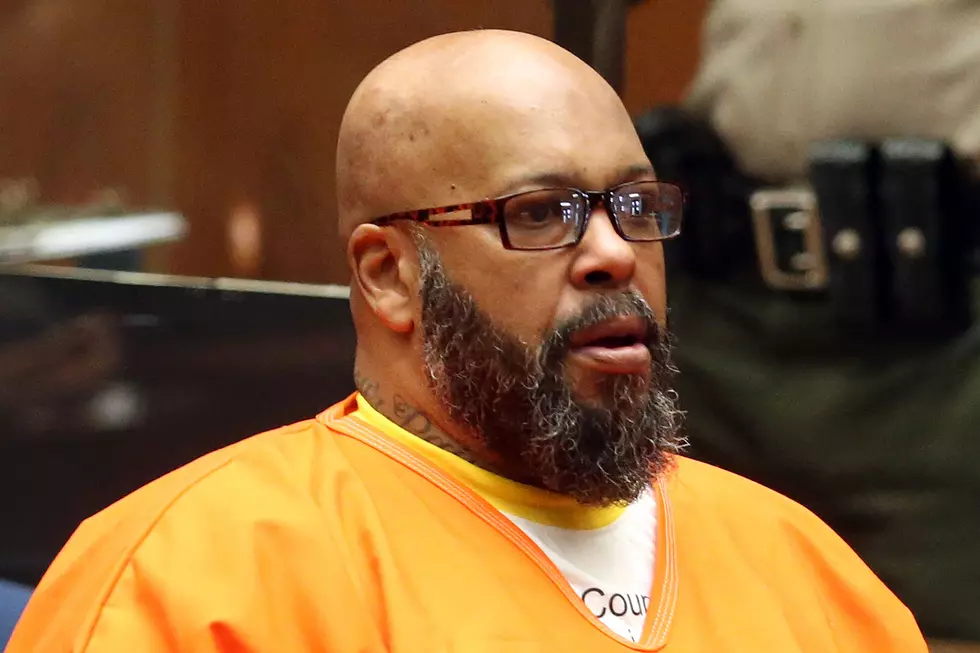 Suge Knight Gets 28 Years in Prison After Striking Plea Deal in Murder Case
Frederick M. Brown, Getty Images
Suge Knight has entered a plea of no contest to the charge of voluntary manslaughter in his long-awaited murder trial, for which he'll receive 28 years in prison.
The news was revealed today (Sept. 20) by TMZ that the 53-year-old former music mogul admitted to using his Ford F-150 truck as a weapon when he ran over two men following an argument on the set of the film Straight Outta Compton. One of the men, Terry Carter, 55, later died of his injuries.
In video from the courtroom, a judge can be heard explaining to Suge that a no contest plea is essentially the same as a guilty plea, which Suge acknowledges that he understands.
The incident took place in January 2015, and Suge has been awaiting trial for two-and-a-half years since then. He will reportedly be credited for that time spent in prison—meaning that it will be deducted from the 28-year sentence. Since Suge had a prior felony conviction in 1997, his sentence is stiffer. An extra five years were added to his sentence because Terry Carter's death was deemed a "serious and violent" felony. He received an additional year due to his truck being a deadly weapon.
The further repercussions of his plea deal are that he will be on probation for three years after being released. The judge also informed the former Death Row Records CEO that there is a possibility he'll be deported after being convicted, which Suge apparently found funny.
"So, ICE can come and get me," he reportedly said in court to a chorus of muted laughs.
This is far from Suge's first brush with the law. He was also accused of robbery after a celebrity photographer accused him and comedian Katt Williams of taking her camera in 2014, and was indicted on charges of threatening Straight Outta Compton director F. Gary Gray last year.
Should he serve his full sentence with time credited, he would be about 79 years old at the time of his release.
See 60 Hip-Hop Albums Turning 20 in 2018