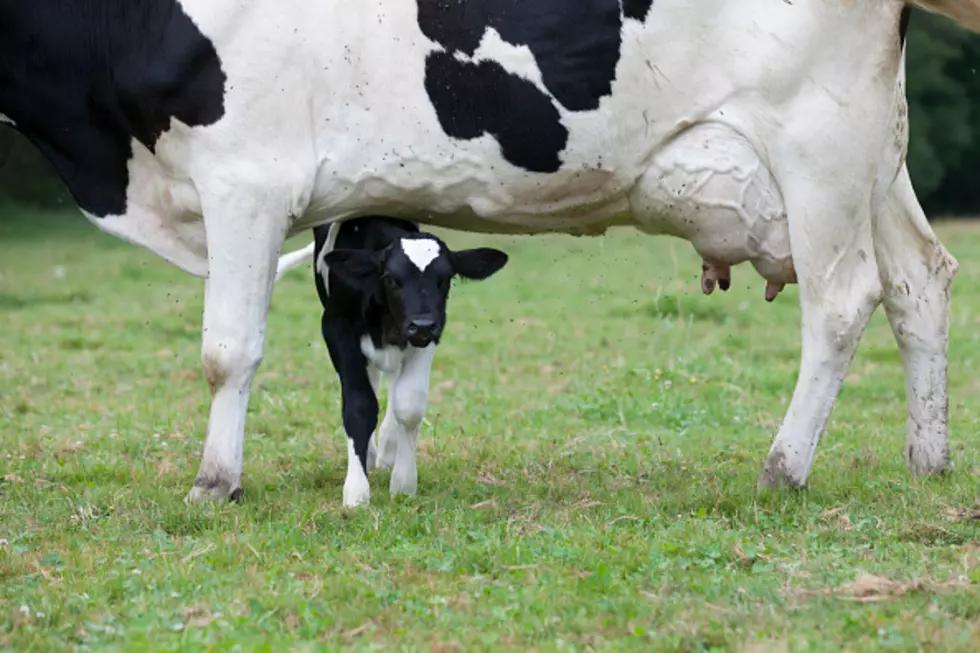 Calf Stolen From Western New York Farm [PHOTO]
Getty Images
Residents and neighbors in the Springville, New York area are on the lookout for a calf that has been reportedly taken from a near by farm. There is a photo and post on Facebook that has been circulating and any information is helpful.
If you have information please call 716 425 1556
According to the report, the calf was taken just hours after it was born on Boston Colden Rd. There is a reward being offered for the return of the calf.
Dairy farmers are really feeling the crunch and pressure these days as inflation and high fuel prices attack their bottom line. Many of these farms in Western New York are family owned for generations and they are doing all they can to just break even in most cases. A calf is a very valuable asset to a farm and this is a huge loss if the calf is not returned.
The summer heat has returned to Western New York and the heat and humidity put extra stress on dairy cows and farmers. As farmers are trying make sure they keep up with the everyday work, they are also doing their best to keep their cows cool and comfortable to make them as productive as possible. Farmers are the backbone of the community and they shouldn't have to worry about thieves taking their animals on top of what could be the hardest economy for farms in decades.
If you have any information about this calf or have seen any suspicious activity in the area, contact the Erie County Sheriff or call the number listed in the Facebook post above.
10 Make-Ahead Tailgate Recipes For Concerts In Western New York
Whether you're trekking down the thruway to CMAC, hopping over to Darien Lake, or parking it at ArtPark, here are some easy, make-ahead recipes to have in your back pocket to up your concert tailgate game.
10 Pools You Can Actually Rent Around Western New York
There are lots of amazing pools available to rent by the hour around Western New York. Check 'em out, and get ready to cool off.
25 Reasons Why You Should Adopt Your Pets In Western New York