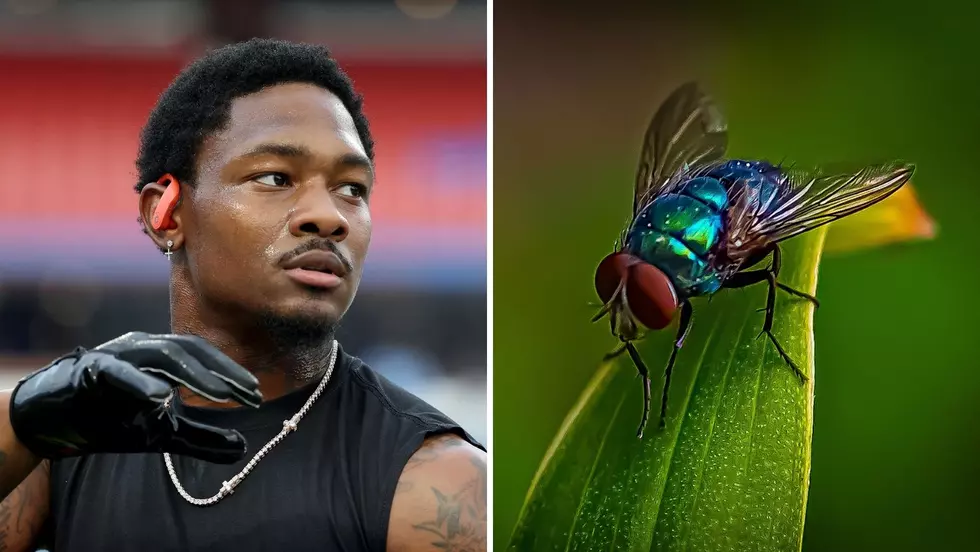 Stefon Diggs Refuses To Kill Bugs
Photo Credit: Canva Image, Getty Image
They say opposites attract, and maybe that's true…because there's always that one person in a relationship that hates being attacked by bugs but refuses to kill them.
Listen to Clay & Company On 106.5 WYRK
If you're not in a relationship, you can probably think of at least one person in your friend group that feels that way about bugs. 
Just being honest, I'm that person, and if you can relate, one Buffalo Bill feels the same way. 
Stefon Diggs was talking with a few sports reporters at a press conference this week at Highmark Stadium, when he suddenly got attacked by a fly. 
While answering a question, a giant fly got close to Stefon's mouth and up in his face, and he had an interesting strategy in shooing him. 
Diggs tried to blow the fly away from him as a soft shoo, but he ended up having to wave his hand over his head just to make sure the fly was out of his personal space. 
"Try not to kill bugs," Diggs said. 
You know what, he did give me a "Save The Bees" person kind of vibe. 
Stefon Diggs: sparing a bug's life, one press conference at a time. 
Kadie's Kalendar - 09/30-10/02
There's always something to do in Western New York, and here are 10 of the best events planned for this weekend!
Country Concerts in Buffalo, New York
Here are all of the country concerts happening in Western New York.
25 Things You Need To Do in Buffalo This 2022 Fall Season
The best 25 things to do in Western New York this 2022 fall season.