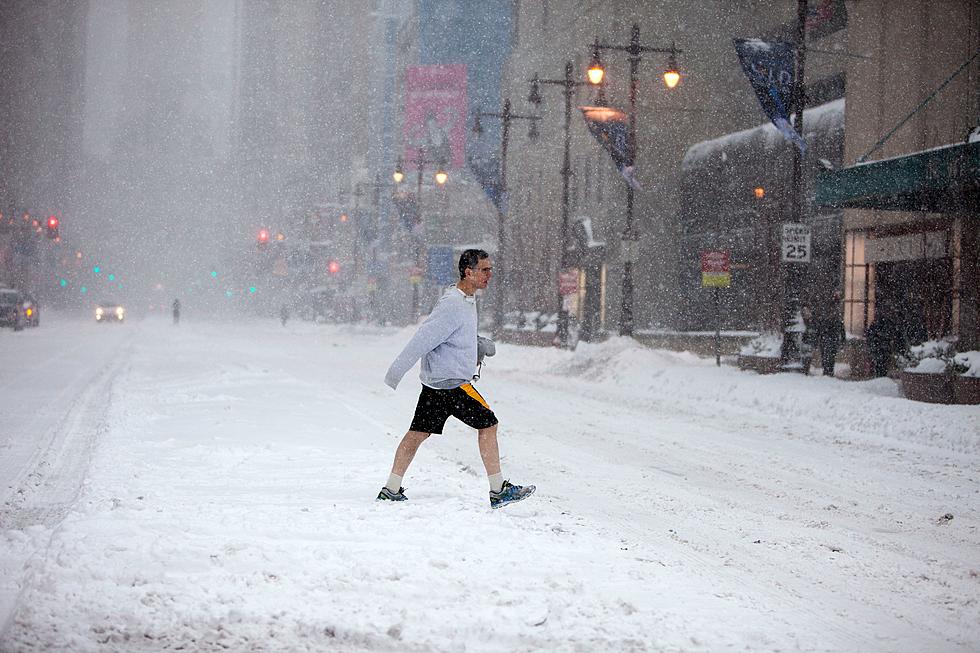 Measurable Snow This Weekend Possible In New York
Getty Images
It looks like old man winter is still hanging out here in Western New York. Snow is expected in the forecast and it looks like more snow than first expected.
WGRZ's Patrick Hammer tweeted out that we could see one or two inches across the area on Sunday.
The 95 inches of snow is well more than the area got in 2021. Last Winter Buffalo only got 72.2 inches of snow. Also as you can see by Patrick Hammer's Tweet, the year last year was much warmer than what we will get this weekend.
The good news is that this will be the last of the snow for a while. The forecast for next week is calling for a slight warmup midweek with highs in the upper 50s and low 60 before a return to the mid-40s by next weekend. We will see rain through the week but no snow.
Hopefully, this weekend will be the last weekend we wake up with snow covering the front and back lawn for a while.
If you ask me, I would take 2021's temperatures any day of the week over what we are expecting this weekend.
6 Very Buffalo Things To Do During Spring Snowstorm
We are not done with the snow just yet, so here is what you can do during our March snowstorm.
The Most Buffalo Way To Measure Snow
Buffalo is known for several things, snow, wings, Bills football, and for being a drinking town. So when we measure snow, we do it in the most Buffalo way, using beer cans.
Snowblower Etiquette Every New York Should Know
Now that Snow is in the forecast more often than not, here are some things you should know about snow blowing.