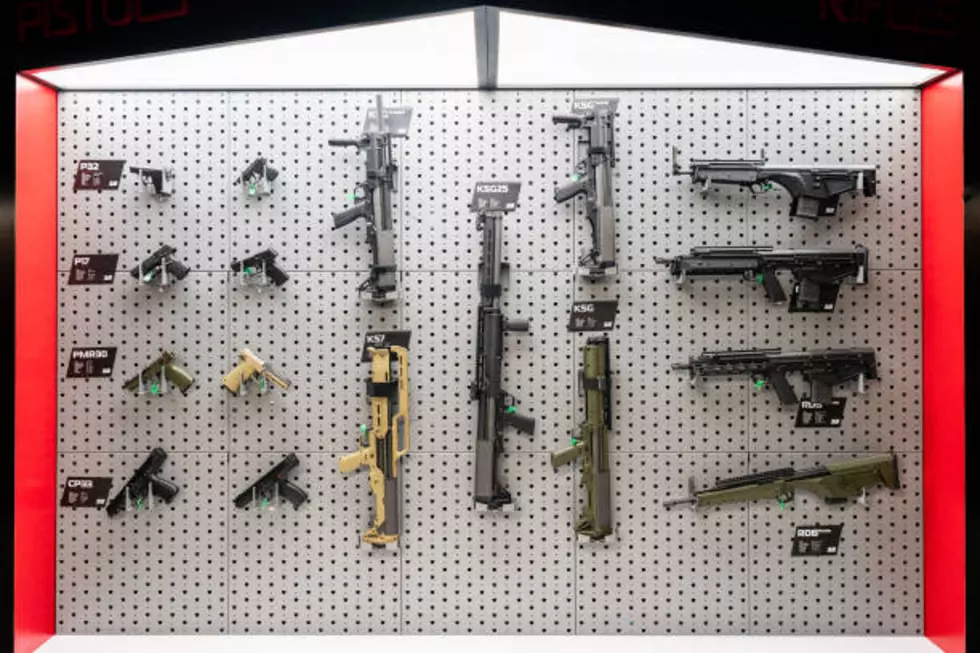 New Proposed Tax On Semi-Automatic Weapons Would Triple Price
Getty Images
A new proposed bill in wake of the mass shooting in Uvalde and Buffalo would raise the amount of taxes on semi-automatic weapons in hopes of curbing sales of assault weapons.
Feel Good Mornings With Dave Fields Mon-Fri 6am-10am
The new bill was proposed by Rep. Don Beyer of Virginia on Tuesday and calls for an increase on the tax of semi-automatic weapons up to 1000% If approved and signed into law, the taxes on a semi-automatic would more than triple the final cost of the weapon.
According to CBS News, the proposed bill is intended to make semi-automatic weapons unaffordable.
Called the "Assault Weapons Excise Act," the proposal would add the hefty tax to "large-capacity ammunition feeding devices and semi-automatic assault weapons, according to the text of the bill. If enacted, the semi-automatic rifle allegedly used by the Uvalde shooter would cost $18,700, instead of its current retail price of $1,870.
Currently, the cost of an AR-15, the weapon that was used in both mass shootings, cost anywhere between $250 and $2500. If the new bill is signed into law, the lower-end weapons would start at around $2500.
By proposing this bill as a tax on the semi-automatic weapon, it only needs a majority of yeas to pass instead of a 2/3 majority vote that other gun reform bills need.
The bill also exempts federal, state, and local agencies from the tax which means the U.S. military and law enforcement agencies wouldn't be subject to the tax.
If the bill is passed by the US Senate the bill would move on to the US House of Reperentives before heading to the President's desk to be signed into law.
11 New York Cities With The Most Violent Gun Crimes
At Least 10 People Dead, Mass Shooting At Tops On Jefferson In Buffalo
Robb Elementary School Shooting in Uvalde, Texas May 24, 2022
At least 19 were killed in the worst school shooting in the United States in almost a decade.