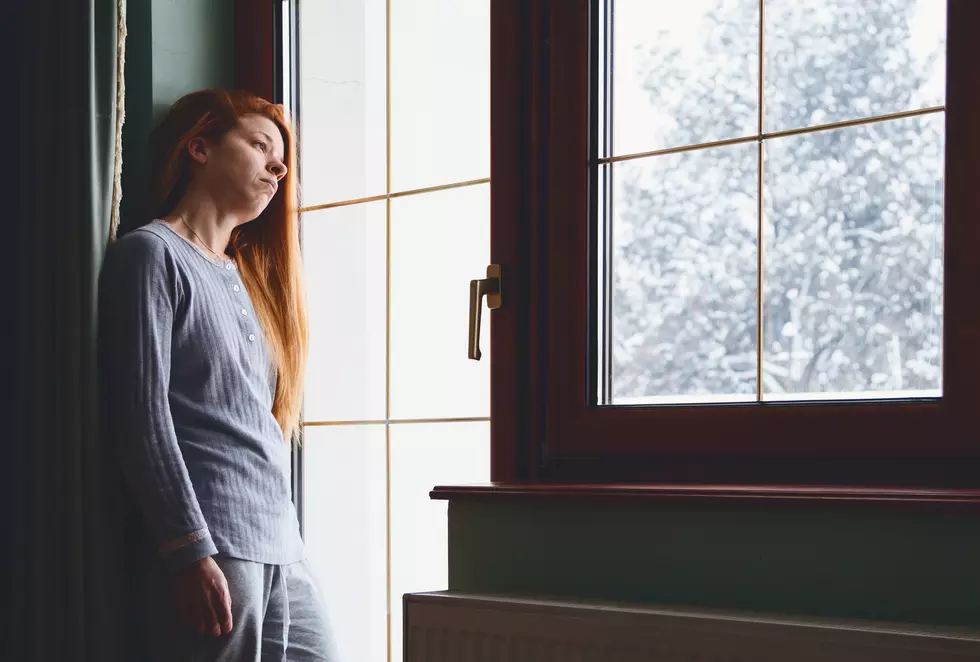 6 Ways To Deal With Seasonal Depression In Buffalo
Marjan_Apostolovic
Winters are long in Buffalo and they definitely affect people's moods.  So how do you deal with a winter that seems like it will never end?
Officially, it's spring here in Buffalo.  Officially, it started back in March, but to a lot of people, it feels like the winter that will never end.  We just had significant snow totals last week and we never can tell if it's really over for good here until June (and even then...you never know).  Then we get a couple of months of beautifully comfortable weather, then it's hot for a minute, then we're back to winter.  After being locked down in a pandemic for a number of months, the last thing most people want to do is feel cooped up in their house because of the weather.
It can be depressing!
And yes, it's real.  According to a study from Yale, "In the Northeast, most studies suggest that SAD, in its most marked form, affects 3 to 5% of the population."  Scientists believe that the different seasons mess with the circadian rhythms of some people and it creates what they've defined as Seasonal Affective Disorder.  It almost feels unfair that the acronym is SAD, but it's incredibly fitting.
Some people call it the wintertime blues.  Whatever you call it, it's awful to deal with.  And what do you do if it isn't going away?  There are ways of dealing with it.  Of course, one big way is to simply move to a different region where the weather fits you a little better. but that's not always an option.  If you have a job that you're tied to, or your family is all here, it can be tough to just pack up and leave. But there are ways of dealing with it right here in the queen city that doesn't involve you calling to rent a U-Haul truck.
6 Ways Of Dealing With Seasonal Depression In Buffalo
Places In The 716 Promising Mental Health Help When You Need It
Top 50 Summer Restaurants in Buffalo and Western New York
Check out some of the best spots for food and drinks this spring and summer across Western New York!