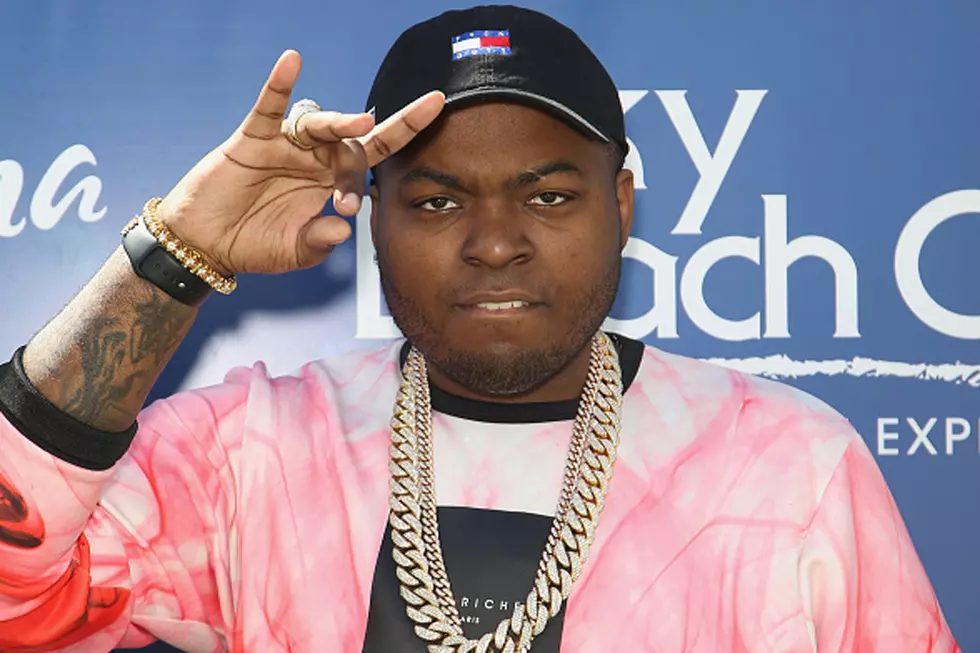 Sean Kingston's Lawyer Says He Didn't Snitch on The Game, Or Talk to the LAPD
Gabe Ginsberg, WireImage
It seems like there are more and more chapters unfolding in this new beef between The Game and Meek Mill, and now Sean Kingston's lawyer is involved.
According to TMZ, attorney Michelle Larusso denied that her client told police that Game snatched his $300,000 chain in an L.A. nightclub, and she released a statement.
She also provided a police report that was made after the robbery occurred, and the West Coast spitter's name wasn't on it. It was also revealed that Kingston sued the club for negligence.
"At no time did my client bring up The Game during the investigation," the statement read. "In fact, [Kingston] to date has not even spoken to any member of the LAPD regarding this incident."
Larusso's statement comes shortly after the "Thank Me" singer expressed himself on social media and denied mentioning the Compton spitter's name.
"I ain't trying to be in media, no drama, no nothing," wrote Kingston on Instagram. "Meek, that's my dawg. We never had no conversations about nothing. When [the robbery] happened I kept it moving. Me and [Meek] left the club as equal. It was nothing. At the end of the day let's dead this s---."
"I wonder how many peanut butter and jelly sandwiches Meek had to make your jelly bean smuggling a-- switch up on this Instagram," he wrote. "When you know f------ well that you got your a-- robbed in the club, ran for all your f------ jewelry and you ain't do s---."
By the looks of it, we're at the very beginning of a very long saga involving Meek Mill, Kingston and the Block Wars creator, and there's no indication when it'll be resolved.
What's Beef? 10 Hip-Hop Twitter Feuds