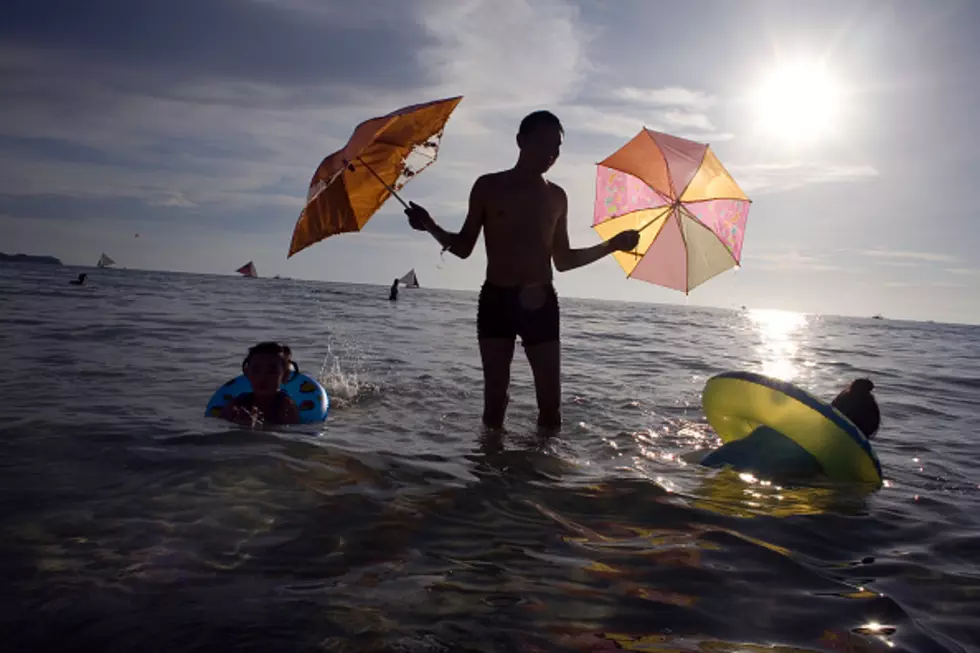 Scorching Heat For New York State This Weekend
Corbis via Getty Images
The summer is here in New York State and it is time to get ready for the heat and humidity to fire up! That is certainly going to be the case as the forecast is calling for highs in the mid 90's this weekend and for a portion of mid-week.
Going to a concert or festival this weekend? Be ready and start to hydrate now. With the heat and humidity it can get pretty dangerous especially if you are having some extra beers or drinks. I hate to sound like a dad on this one, but I would mix in plenty of water or juice in the mix as well. There is no point in missing a good show or event because of heat stroke or other heat related illness.
We are so lucky to have as many concerts as we do in New York State this year. The first post pandemic summer is filled with shows from every genre! Garth Brooks makes a return to the Empire State this summer with his first appearance at the home of the Buffalo Bills, Highmark Stadium in Orchard Park!
We attended the Taste of Country last Friday in Buffalo and it was so great to see people smiling, dancing and singing together again. We ALL need that and this summer will be filled with music, the one thing that brings us all together! But just plan ahead so you don't miss out on the fun. Hydrate now and plan a cool outfit and seek some shade or air conditioning when it's possible.
Million Dollar Condo In Buffalo
Popular Comedy Shows Coming This Summer To Western New York
15 Places to Explore If You're New To Buffalo
Advice from native Buffalonians of great ideas for you to check out if you're new to the Buffalo area, visiting the 716 for the first time, or are a life-long Western New Yorker looking for something new to explore.