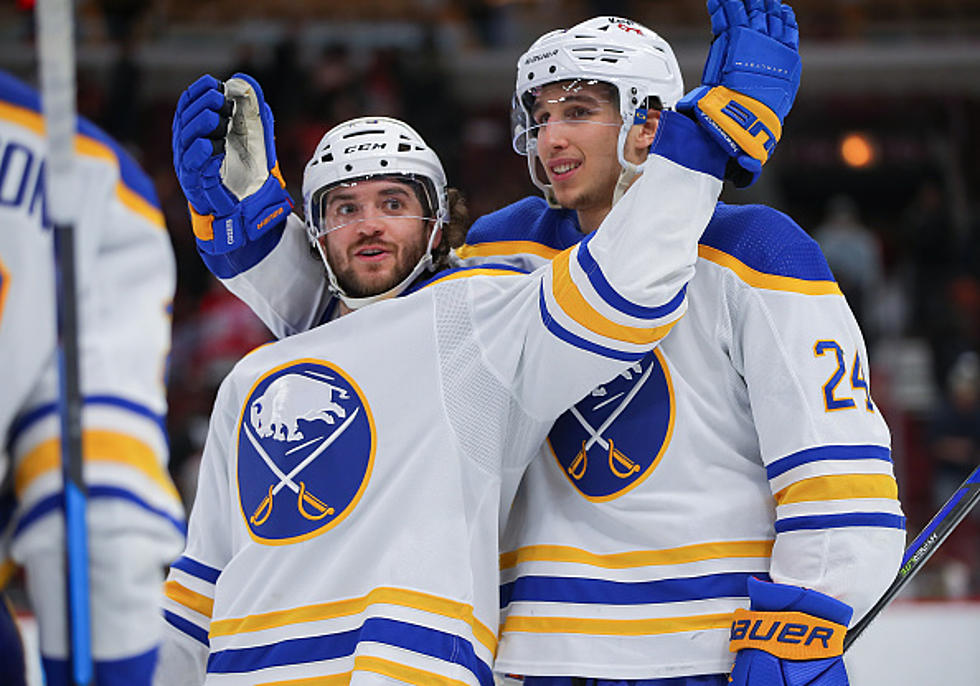 Sabres Win With One Of The Best Goals Yet [WATCH]
Icon Sportswire via Getty Images
The Buffalo Sabres don't quit! This current team has had some ups and downs over the last few weeks. But the trend has been positive for the Sabres and the heart the team has is incredible.
The Buffalo Sabres were down 4-0 the road in Chicago and ended up beating the Chicago Blackhawks 6-5 at the United Center last night. Buffalo goalie Dustin Tokarski stopped 16 of the 21 shots. But there was a goal that is getting plenty of attention.
Up next for the Sabres is a home game against the Winnipeg Jets tomorrow night. Because COVID-19 restrictions have been relaxed, there has been more a better showing of fans in the Key Bank Center. If you have kids who love hockey, this is a good team for them to see. The drive and fire the current Sabres roster has is pretty amazing. Being down by four goals in an away game and coming back to win is pretty spectacular and fun to watch.
Cute Cabin In Ellicottville New York Is Perfect Getaway
If you are looking for a getaway for a chance to own the smallest home for sale in Western New York, this cabin in Ellicottville is perfect for you.
The Best Car Detailing Shops In WNY
Best Stinger Subs To Get In Western New York