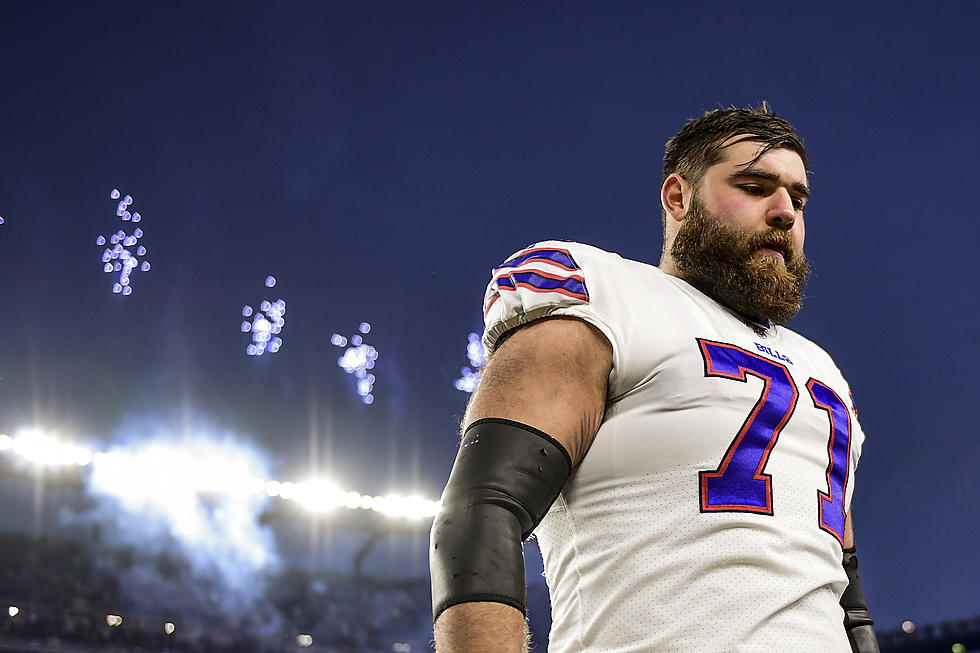 The Most Important Free Agent Still Unsigned By The Buffalo Bills
Getty Images
The Bills have made their splash in free agency for sure.  They've picked up some big names.  But one of the most important remains unsigned.
There are a lot of people that will argue that the most important player on the field is the quarterback.  I wouldn't argue with that.  Look what a difference we've seen in the Bills ever since Josh Allen has come to town.
However, I would argue that an offensive line with some chemistry can take a team pretty far too.  It's tough for a quarterback to excel when they're constantly on their back.  It's tough for a run game to get started when you don't own the line of scrimmage.  And if your defense is always on the field because your offense can't get a first down, they're gonna get awful tired.
So I never underestimate the importance of an incredible lineman.
Last year it was pretty evident that the catalyst in the line was a guy that sat on the bench for most of the first part of the season.  It wasn't because he wasn't good enough to see field time.  He could just do anything so they wanted to have him as a backup to just about every position on the line.
Ryan Bates was a backup center, guard, and tackle and when he was given a starting role was when you really started to see that line begin to gel and the Bills began to roll.
Heading into the off-season, many analysts saw him as one of the most important free agents to get re-signed.  Unfortunately, it hasn't happened yet, and it's unclear if they will.
As of yesterday, Bates was set to visit three teams.  He's already had a meeting with the Vikings and is set to visit Chicago and New England.
The difference is that Bates is a restricted free agent meaning that he can visit other teams and if he gets a contract offer, the Bills will have the option to match it and not lose him.
The Bills have signed a Pro Bowl guard with Rodger Saffold from Tennessee, but they've also cut Jon Feliciano and Daryl Williams.
I wish the best for Bates, but hope after all these signings, the Bills still have room to get a deal done with him.
5 NFL Free Agents That Have Been "Spotted" At Bar Bill
Today at 4 pm, the NFL season officially kicks off and free agents are allowed to sign with their new team.
Best Free Agents Signed By The Buffalo Bills
The Buffalo Bills are gearing up for a run at the Super Bowl next season and some big-time free agents are already reaching out to the Bills looking to join the team. Check out some of the best free agents the Bills have signed in the past.
See Who Experts Think The Bills Will Draft In April
As we get ready to head into the NFL off-season, NFL experts across the country are giving their thoughts on who the Buffalo Bills will select in the NFL draft this April.