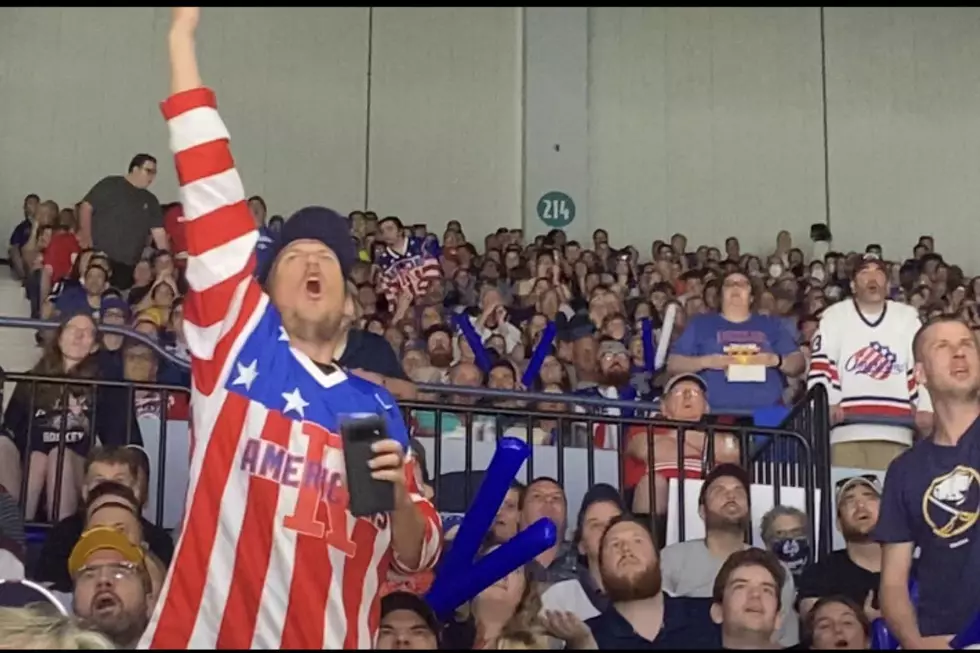 Where and When to see the Rochester Amerks in the Playoffs
Megan Carter
On Thursday night, the Rochester Americans kept area hockey alive and well, pulling off a massive comeback to the delight of fans all over Western New York. Entering the third period down 2-1, the Amerks rallied to come back and beat the Utica Comets with a final score of 4-2. This was the fifth and deciding game of their second-round playoff appearance, officially pushing the Amerks to their first third-round appearance.
It's been 17 years since the Amerks made it this far.
The last appearance the Amerks made in the AHL semi-finals was back in the 2003-2004 season, when they fell to the Milwaulkee Admirals four games to one - so understandably, this is a huge get for one of Western New York's favorite hockey teams.
Now, Amerks will be taking on the Laval Rocket in another five-game series, the entirely of which will be a thrilling watch for fans of both the Amerks and Sabres all over Buffalo and Rochester. Fans will be packing Blue Cross Arena to the brim, ready to chant "Let's Go Amerks!" over and over when they play at home, so be sure to mark the home dates on your calendar - these are going to be some seriously hot tickets.
Here's the just-released Rochester Amerks playoff schedule:
Sun. May 22, 2022 - 7:00PM
Rochester Amerks @ Laval Rocket
Mon. May 23, 2022 - 7:00PM
Rochester Amerks @ Laval Rocket
Wed. May 25, 2022 - 7:05PM
Laval Rocket @ Rochester Amerks
Fri. May 27, 2022 - 7:05PM*
Laval Rocket @ Rochester Amerks
Sun. May 29, 2022 - 7:00PM*
Rochester Amerks @ Laval Rocket
Check out some more amazing moments from the Rochester Amerks amazing playoff run against Utica...
Rochester Americans vs Utica Comets Playoff Series
The 2021-2022 Rochester Amerks (the Buffalo Sabres AHL affiliate) had a Cinderella-esque playoff run. Let's check out some of the best moments.