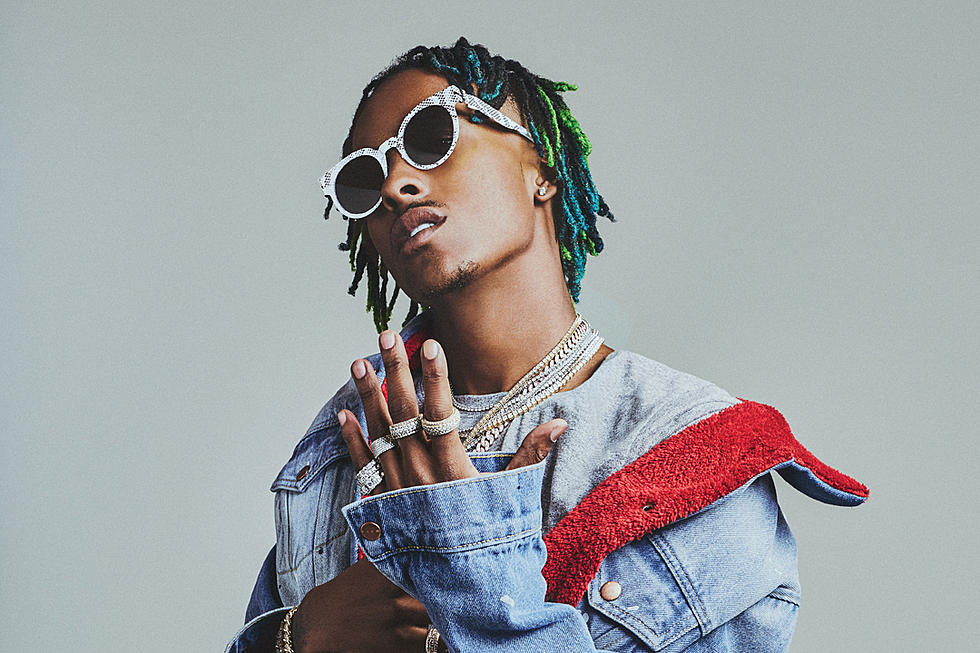 Rich The Kid Hospitalized After Home Invasion and Robbery in Los Angeles
Alex "Grizz" Loucas
UPDATE: Rich The Kid was attacked and robbed while in his girlfriend Tori Brixx's Los Angeles home last night (June 14), TMZ reports.
Sources close to the rapper tell the celebrity gossip site that two masked men entered the home demanding cash and jewelry. The matter quickly escalated, however, when Rich attempted to fight the assailants off and three more men entered Tori's home with their weapons drawn.
In the conflict that ensued, Rich was reportedly beaten and the perps made off with a "significant amount" of valuable possessions. While authorities were informed shortly after of the attack, it is still unclear if a report was filed with any law enforcement agencies. Rich The Kid's camp, however, believes that the harrowing incident was an "inside job."
Early Friday morning (June 15), a very cryptic photo was posted to Rich's Instagram page in which the rapper can be seen laying seemingly unconscious in a hospital bed. The Rich Forever frontman is noticeably sporting a neck brace as a series of tubes and other medical instruments surround him. The alarming photo also doesn't have a caption, making the situation all the more mysterious as fans speculate as to what may have prompted the hospital stay.
Interestingly enough, the news of Rich's hospitalization comes a few short hours after the rapper used an Instagram post to celebrate his RIAA-certified plaques he's earned this year. The lofty accolade accounts for his biggest hits to date including "Plug Walk" and "New Freezer" off his debut studio album The World Is Yours. The rapper also teased that he was in the studio working on new music as well as a message that read: "More money more problems ... real shit."
While there have been no reports as of yet detailing what may have lead to the Atlanta rapper's injuries, we certainly do hope that he makes a speedy recovery.
Take a look at the jarring Instagram post of Rich The Kid in the hospital below.
See Hip-Hop Albums That Topped the Billboard 200 in 2018 (So Far)