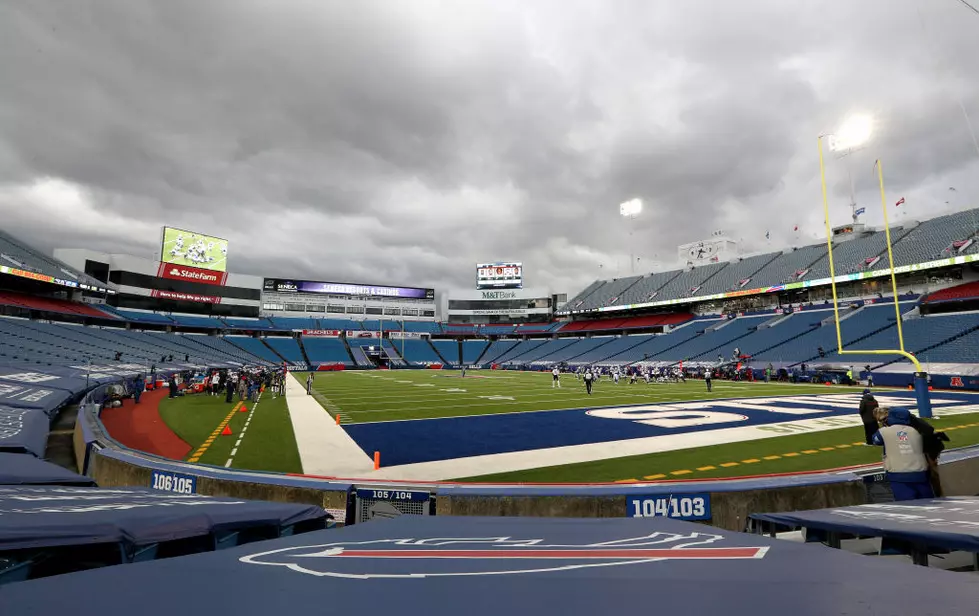 Report: The Bills Want Taxpayers To Pay For New Stadium; and Other Cities Want an NFL Team
Getty Images
One of the biggest stories in Western New York over the last several weeks, ever since multiple reports surfaced, is the Buffalo Bills' desire to build a new stadium in Orchard Park in the not-so-distant future. This was after the team invested in a recent stadium study to analyze if renovations to Highmark Stadium or a new stadium (and where) were the best option.
Nothing has been made official by the team and no approvals have been made yet, but according to one major report, there may be some backlash t what the owners of the Bills have in mind.
According to The Buffalo News, preliminary talks have begun between the Bills and state and local government, in regards to a new stadium being pitched for Orchard Park.
According to the report, Pegula Sports and Entertainment have pitched a $1.5 billion proposal for a new stadium in Orchard Park, along with added renovations to KeyBank Center in downtown Buffalo. The stadium would cost roughly $1.1 million of the $1.5 billion.
Who would pay for it, though? Apparently, the proposal would have the public pay for 100 percent of the cost.
The report states that in Albany, where state leaders reside, a payment proposal like this is a "non-starter."
The new stadium would be built adjacent to the one already in Orchard Park, so the team wouldn't have to relocate while the new facility is being constructed; and while the Bills have reportedly made zero threats to leave Western New York, they have made it clear to the state and local governments that other cities want an NFL team and would be willing to pay for it.
UPDATE: According to Seth Wickersham of ESPN, Austin, TX is a city the team is using as a potential destination or a threat.
While that sounds very worrisome for Bills fans in Buffalo, the report did say that government officials know just how huge an economic blow would be to Western New York if the Bills ever moved away; and that everyone involved wants to keep the Bills in Buffalo.
Still, this initial asking by ownership and the obstacles that have to be cleared with both New York State and Erie County are weighing now on everyone's mind.
I know that the negotiations between a pro sports franchise and state and county governments can be very stressful for not just the ones directly involved, but for the fans of the team as well.
Let's hope this is just the start of a negotiation that ends with the Bills building a new stadium and staying in Western New York.
13 Pictures That Show Just How Crazy and Loyal Buffalo Bills Fans Are
CHECK IT OUT: 100 sports records and the stories behind them
PEEK INSIDE: Derek Jeter is Selling His Stunning Hudson Valley Lakeside Castle For Discounted Price