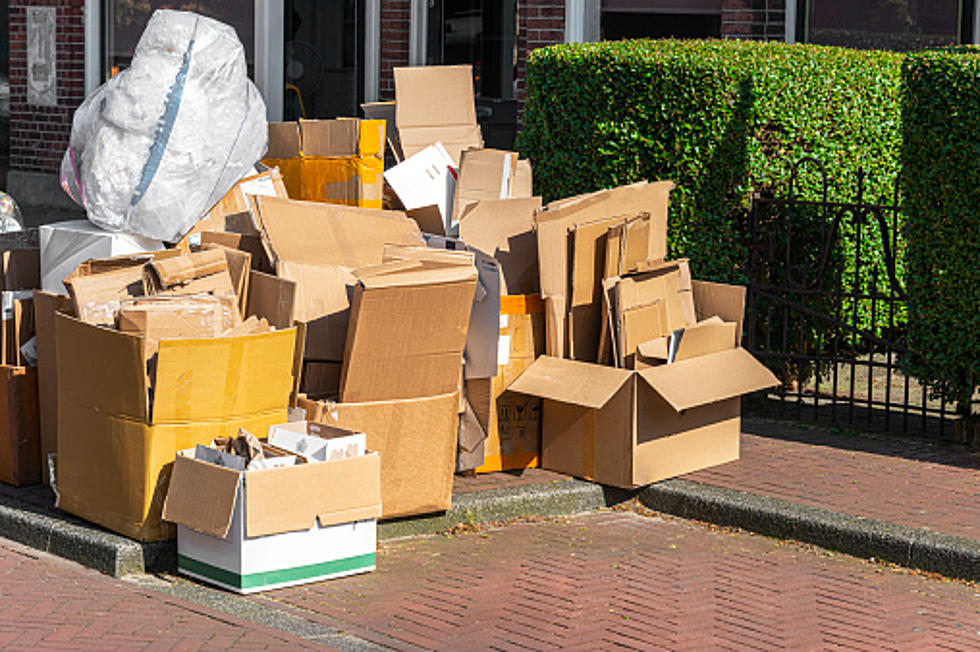 Don't Do This With Your Cardboard In Western New York
Getty Images
We all know the value and the benefits of recycling. But are you aware of how to or where to recycle things properly? With the holiday season over, don't let those boxes pile up. It is time to recycle them.
Not only is recycling a good thing for the environment, it can also give you more space and could help to save you money! According to BuffaloRecycles.org :
Recycling helps the environment by conserving natural resources. Recycling helps stabilize the User Fee because recycling is less costly than garbage disposal. The more we recycle, the more we save.
The item that is recycled most? Paper! And specifically, cardboard. Here is how you should get your boxes ready for collection and recycling.
How To Recycle Cardboard In Buffalo
The amount of packages that come to the house and the neighborhood these days is insane! The more we shop online or have items shipped to the house, the more the cardboard piles it up. I have been saving a few boxes to put gifts in and some are great for storage. But there are plenty of boxes that we simply don't need. Recycling the boxes you don't need or want will help out in so many ways.
If you have kids at home, recycling boxes can be a fun activity. After our kids are done playing in them or using them as forts, tearing the boxes apart is a great time! Have the kids help but be careful. Some boxes have sharp pieces or staples that are used to hold them together.
15 Yelp Reviews Of The City Of Buffalo
A lot of people visit Buffalo, but those who are not from here almost always have a different perspective on the city than you do. Check out these 15 Yelp reviews, and see which one you agree with the most.