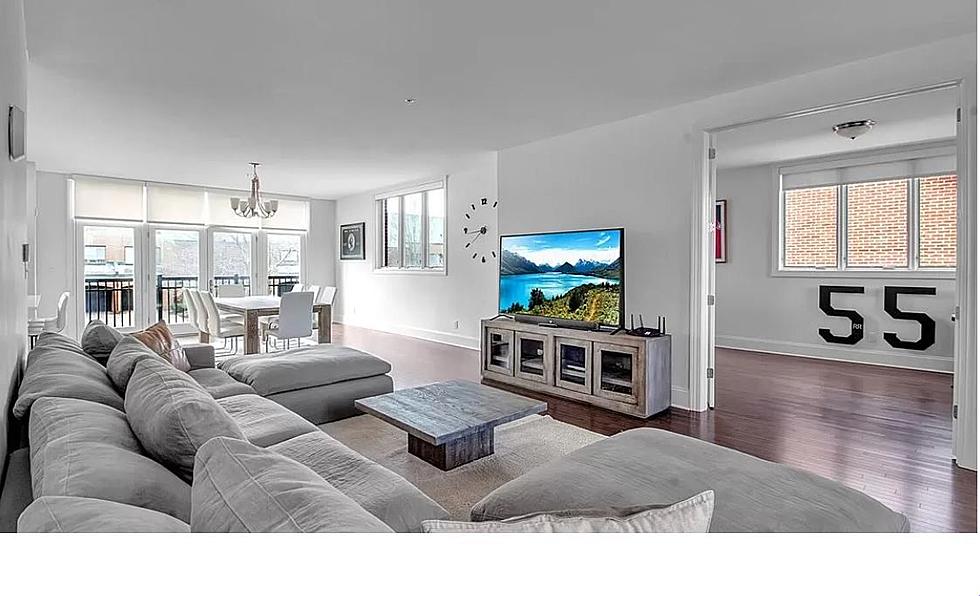 Former Sabres Player Selling Million Dollar Buffalo Home [PHOTOS]
Credit: Zillow
It's always human nature to be curious in the life of famous celebrities. Here in Buffalo, there isn't any Hollywood actors or actresses who can be seen around town during the year really, so our celebrities are professional athletes,
Bills and Sabres players are rock stars in Western New York. Many of them also have homes that could qualify for rock star status.
One former Buffalo Sabres defenseman is selling his million-dollar home in Buffalo and it sits right along the waterfront.
According to Buffalo Business First, former Sabres defenseman Rasmus Ristolainen is selling his $1.1 million lakefront home in Downtown Buffalo.
The townhome sits in the waterfront village neighborhood of Buffalo and is just a short drive away from KeyBank Center.
Ristolainen was drafted in the first round by the Sabres in the 2013 NHL Entry Draft. He was traded to the Philadelphia Flyers in July of 2021 after eight years with Buffalo.
Risto, as fans call and teammates call him, is the second former Sabres player to sell his waterfront village home since December, as Jack Eichel did the same last holiday season.
Check out some of the photos below, courtesy of Zillow.
Rasmus Ristolainen Selling Waterfront Buffalo Home
Former Sabres defenseman Rasmus Ristolainen selling Buffalo home.
Strip Club For Sale in Cheektowaga, New York
What strip club is for sale in Cheektowaga?
CHECK IT OUT: 100 sports records and the stories behind them