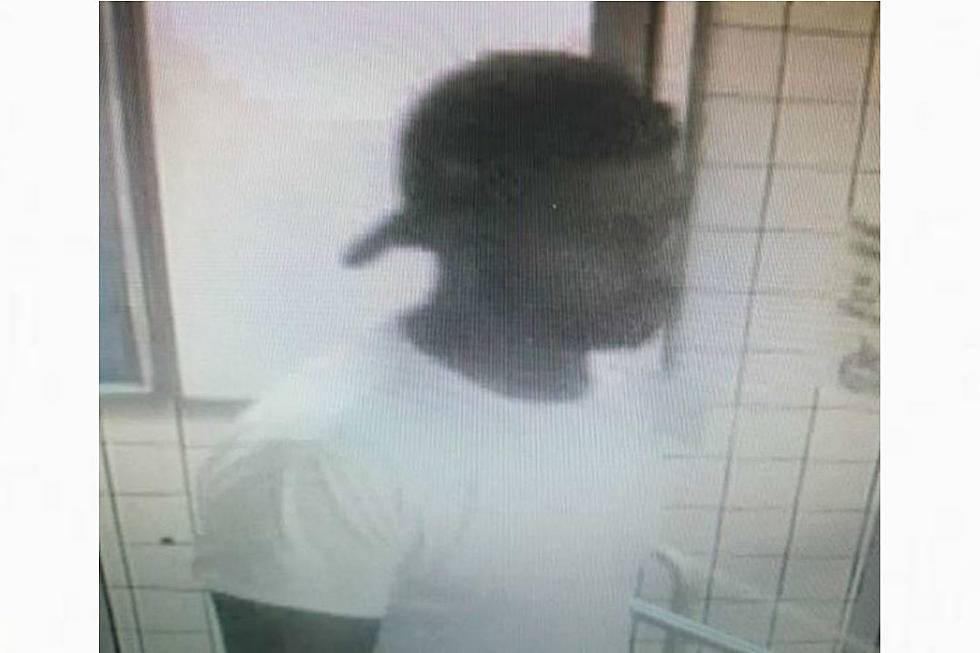 Police Release Photo of Person of Interest in Young Greatness Murder
New Orleans Police Department
The New Orleans Police Department are on the hunt for Young Greatness' killer. The rapper was shot and killed on Monday morning (Oct. 29) and now the authorities have released photos of someone they are looking to identify as a person of interest in the case.
A grainy picture has been revealed to the public. It shows a Black male in a white T-shirt and a dark-colored baseball hat. He also appears to have a mustache.
As previously reported, the "Moolah" rapper was killed outside of a New Orleans Waffle House on 2900 block's Elysian Fields Avenue. He was reportedly shot once in the back and died on the scene. The suspects are said to have fled in the rapper's vehicle following the shooting. Police are looking for two individuals.
The hip-hop community was shocked by the news of Greatness' death. Many hopped on social media give their condolences to the rapper, born Theodore Jones. "Heart broken this am God Be with you Young Greatness. Rest In Peace brother," Wale wrote on Twitter.
"Dam smh 🙏 @younggreatness7," Boosie commented on Instagram. "THE MOST DANGEROUS JOB N THE WORLD IS BEING A RAPPER (FACTS) LEAVE YO CITY 🙏🙏 dude was 💯💯💯too."
Greatness' mother, Jeanine Rose, spoke with New Orleans' WDSU and was understandably upset. "I can't stand that place," she said of New Orleans. "They can have it with their politics and potholes. It's too many mothers taking slow walks to sad tombs while they sit at home and play politics with people's life and people living."
Greatness was only 34 years old at the time of his death. XXL has reached out to the NOPD for more information on this ongoing case.
See 13 Rappers Who Were Shot While They Were in the Spotlight