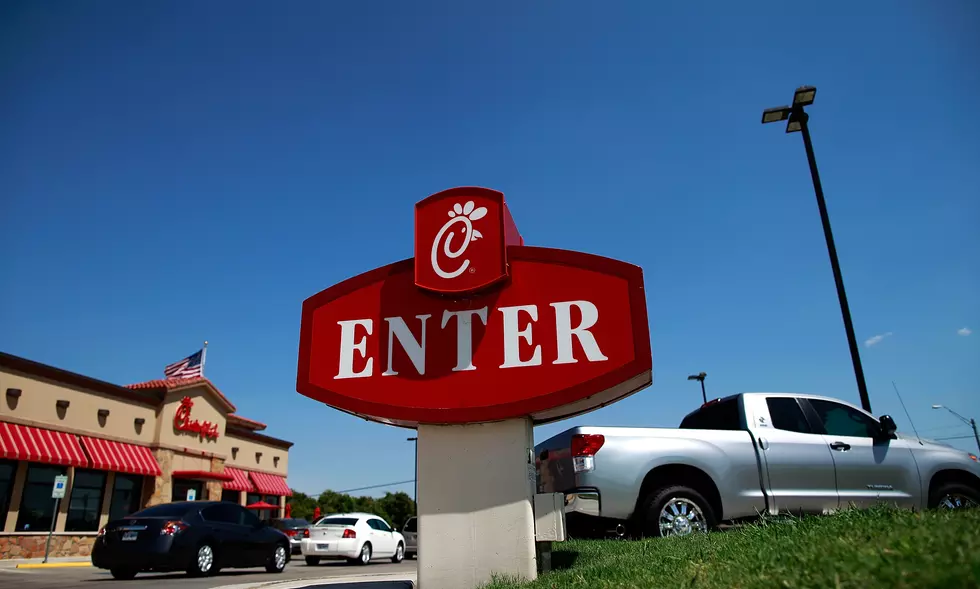 Once open "Chick-Fil-A" in Buffalo could be delivering soon.
Getty Images
If you haven't heard that the Chick-Fil-A will be opening on November 29th over on Walden Avenue, now you know. The Cheektowaga Police is well aware and will have officers assigned for both Thursday and the entire weekend.
Waiting in line is well worth it but will this Chick-Fil-A  be delivering soon? According to the USA Today,  the popular fast food joint known for its chicken sandwiches with one pickle on it will begin delivering  around the United States.
This is going to be a super deal with the delivery app DoorDash, the online food delivery service, that has many restaurants to choose from in Buffalo. Customers just need to use the promo code "CFADELIVERY"
"The company said the deliveries would be made within a 10-minute radius of participating locations"    Plus the companies are giving away 200,000 free chicken sandwiches ordered through Door Dash until next Tuesday to celebrate the partnership"
The new Chick-Fil-A will more than likely  miss out on this deal because it will be new but the question is, when will Door Dash Chick-Fil-A delivery start in Buffalo.