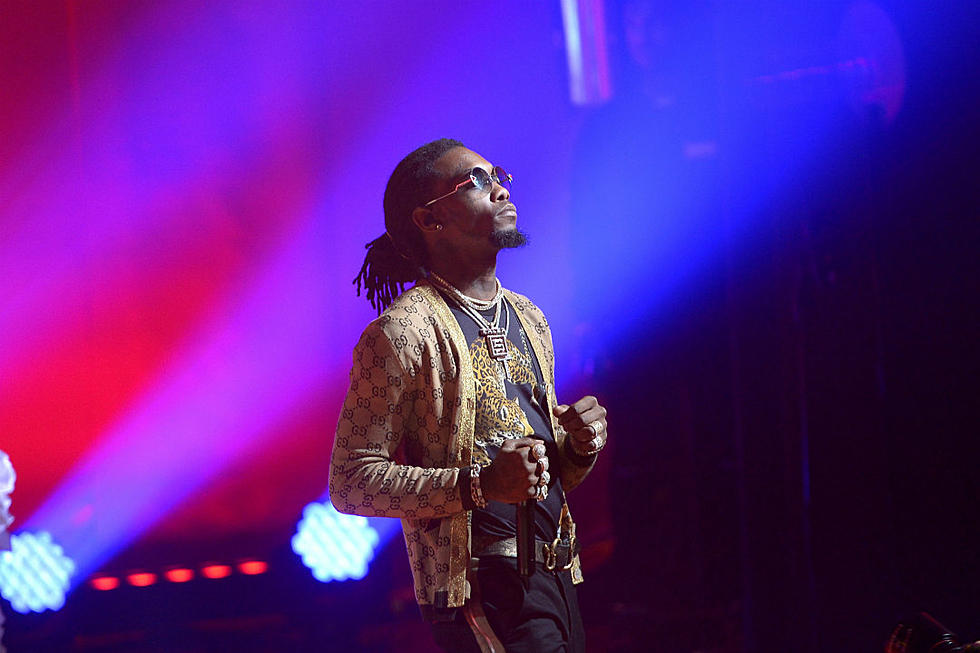 Offset's Lawyer Believes Rapper Was Targeted by Police in Recent Arrest
Charley Gallay, Getty Images
Offset is out of bail, fresh out of jail, after being arrested on Friday (July 20) in Clayton County, Ga. on gun and drug charges. There are two sides to every story, and the Migos member's lawyer is telling a different version of the case that was reported by police.
Set's attorney, Drew Findling, recently spoke with TMZ and vehemently denied his client is guilty of the charges levied against him. As previously reported, the "Ric Flair Drip" artist was pulled over by the Lake City police for allegedly making an illegal lane change. Authorities searched the vehicle and recovered a gun and weed. He was hit with four charges including possession of a firearm by a felon, possession of a weapon during a crime, possession of marijuana (one ounce or less) and an improper lane change.
Findling's explanation of the events is different and includes an aspect of the rapper being targeted by authorities. According to him, police used the bogus excuse of the illegal lane change in order to harass the artist. "It's a common theme," Findling told the site. "We're talking about a young, African-American man driving a shiny, beautiful luxury car and clad in designer clothes and watches and jewelry."
He added, "Unfortunately people in his genre become a target for law enforcement who think that lifestyle is connected to some illegal activity ... and that is a sad statement." Findling reports the gun discovered during the search belonged to a passenger who is a licensed gun owner and assistant to the rapper. It definitely sounds like Offset will fight the charges in court.
After spending a night in jail, Offset was released Saturday morning (July 21) after posting a $17,000 bail. It is unclear how this will affect his past legal issues which include a possession of a weapon by a convicted felon charge he caught in 2015.
See 22 Hip-Hop-Related Police Raids