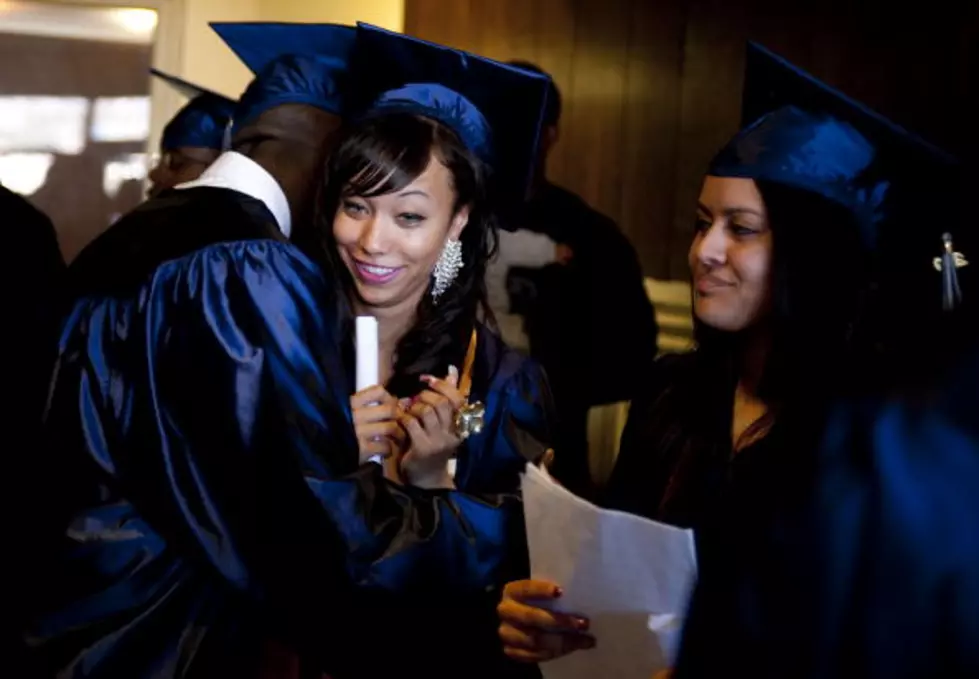 Important New Program For Parents Of Teens In Buffalo
The Washington Post via Getty Im
The spring is here and even though the weather won't seem to cooperate, there are some big things about to happen for the teens in Buffalo and Western New York. From prom to graduation day, there are so many great things to look forward to. But this is also the time of year that some parents become a little more nervous as teens are driving more.
On Monday, there was an important meeting that kicked off the "No Empty Chair" program in the area.
The meeting that was held at Lackawanna High School kicked off a week long campaign.
The campaign aims to encourage safe and responsible driving among teens and prevent crashes so that every young person is in their chair on graduation day. In partnership with Students Against Destructive Decisions (SADD), school administrators, community leaders and law enforcement, the GTSC sponsors educational events and enforcement efforts to raise awareness about the driving behaviors that commonly contribute to serious and fatal crashes involving teens.
This program is necessary to remind parents and teen drivers about the dangers of driving and to remind them to stay alert and to stay safe.
...motor vehicle crashes are the second leading cause of death for U.S. teens.
Eventually, we will have great weather and no parent wants to hear the worst possible news that their child won't be coming home due to an accident.
PICTURES: See Inside Taylor Swift's Luxurious Childhood Home
Taylor Swift's luxurious childhood home is for sale for just under a million dollars, and pictures show a well-appointed residence that's a fitting home for a future superstar. The 5-bedroom, 4-bathroom, 3,560-square-foot Georgian Colonial in suburban Reading, Pa., has been completely renovated, and it features a sweeping staircase, a formal dining room, a study with a fireplace and a formal living room with a fireplace and French doors that open onto a side porch.
There's also a gourmet kitchen, a large master bedroom with an attached master bathroom, a bonus room, a separate laundry room and a detached garage.
PICTURES: See Inside 'Yellowstone' Star Hassie Harrison's Spectacular $2.7 Million Villa
Yellowstone star Hassie Harrison is selling her stunning villa in a private California canyon, and pictures show a rare property that's worth every penny of her nearly $2.7 million asking price.
Harrison's 3-bedroom, 3.5-bathroom, 2,579-square-foot home was built in 1958 and has since been updated into a Mediterranean-style villa.
The property is remarkably secluded, with just one small, private road leading to the gated front of the home. It opens onto soaring canyon views at the back of the property, and almost every interior room boasts stunning views out over the canyons, while the exterior boasts outdoor living spaces, a fireplace and more.
22 Things You Did Not Know About Justin Bieber