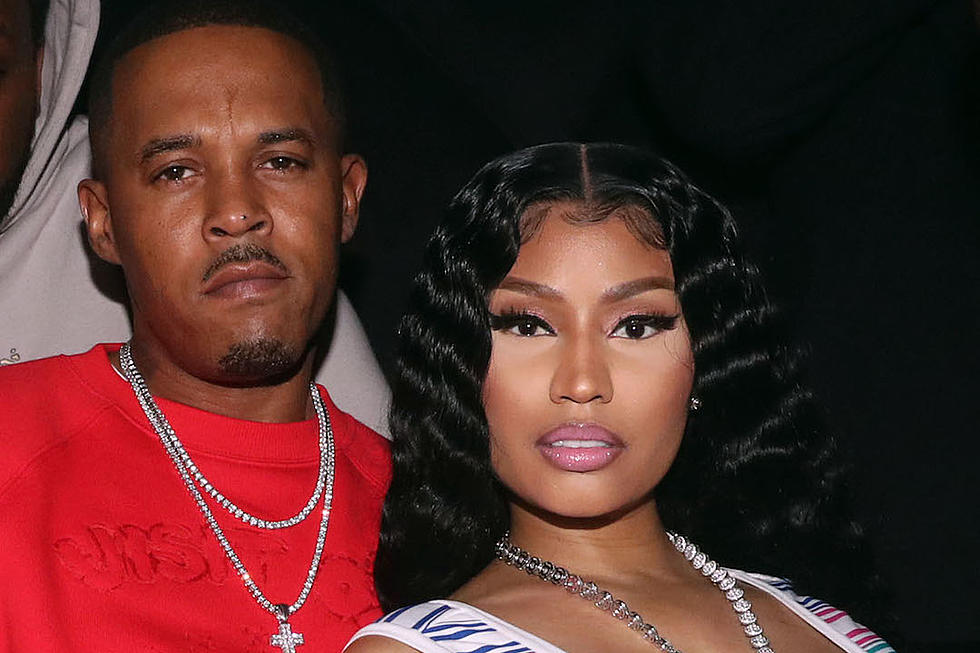 Nicki Minaj Did Not Marry Her New Boyfriend
Johnny Nunez, Getty Images
Although Nicki Minaj is boo'd up with Kenneth "Zoo" Petty, she hasn't tied the knot with him just yet.
Speaking to TMZ in a story the outlet posted Tuesday (March 19), an insider close to the rap superstar claimed that, though the couple is very much in love, they aren't husband and wife.
Rumors have been circulating that she and Petty have tied the knot after the Queen Barbz referred to her boyfriend as her husband on the latest episode of Beats 1 Radio's Queen Radio on March 12.
One thing's for sure, Petty loves Nicki's feet. On the Queen Radio episode, the 36-year-old rapper-actress revealed that Petty loves to rub her feet and toes with lotion after she gets out the shower. "He rubs each toe individually and the heel and the ball of my foot...he does it all, he's so sexy," she said.
The couple's relationship seems to have blossomed in a major way despite Petty's checkered past. According to a source, Nicki doesn't care about Petty's criminal past, which includes convictions for first-degree attempted rape and a prison stint for manslaughter.
"I love making you mad," Nicki tweeted to Petty on Twitter when his past became public. "Everyone on social media is now a psychic. They not only tell the future, but the past too. They are your judge, jury & executioner. I never meet these perfect ppl in real life tho. They exist only on social media."
Listen to Nicki Minaj talk about Petty rubbing her feet with lotion on Queen Radio below.
See 65 Hip-Hop Albums Turning 20 in 2019