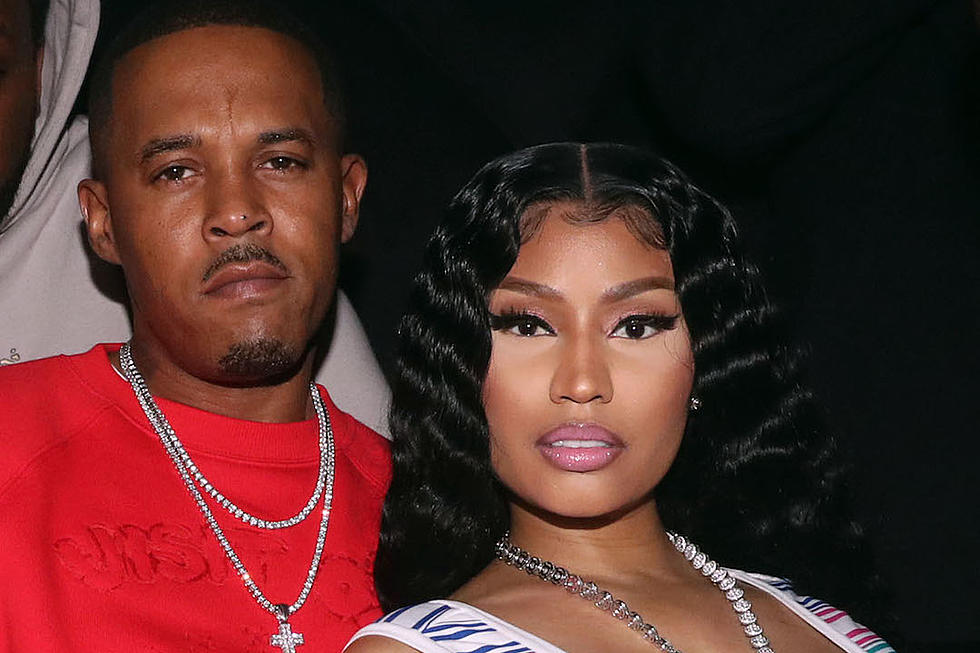 Nicki Minaj and Boyfriend Get Marriage License: Report
Johnny Nunez, Getty Images
It looks as if Nicki Minaj is apparently ready to tie the knot with her boyfriend Kenneth "Zoo" Petty.
According to a report TMZ published on Tuesday (July 30), the couple reportedly secured a marriage license at the Beverly Hills Courthouse in Beverly Hills, Calif., on Monday.
Witnesses say they saw Nicki and her boyfriend at the marriage license bureau window getting the paperwork needed to officially get married.
Nicki and Kenneth tried to remain incognito at the courthouse as they waited in line for wedding licenses and ceremony appointments. Kenneth reportedly paid for the license before they left the bureau. There's no word on when the couple plans to get hitched. Typically, a marriage license is good for a maximum of 90 days. So the nuptial is going to happen real soon.
Nicki and Kenneth have been displaying their affection for each other for several months now. On the song "Megatron," the rap star defends her relationship with Petty, who is an ex-convict.
Recently, Nicki teased that she might be pregnant with Petty's child. On the Chance The Rapper track "Zanies and Fools," off his new album The Big Day, she raps of her ever-loving bond to Kenneth.
"I met my husband when I was 17 out in Queens," she spits on the song. "If you love it, let it go, now I know what that means/While he was up North for a body/I bodied everybody and got known for my body/My nigga home now, he the Clyde to my Bonnie/'Bout to walk down the aisle and be a mommy/Ooh, I remember when I cried like, 'Why me?'/Now I wouldn't exchange my life for Armani."
XXL has reached out to Nicki Minaj's rep for a comment on reports of her getting a marriage license.
20 Great Albums From Female Rappers Over the Years