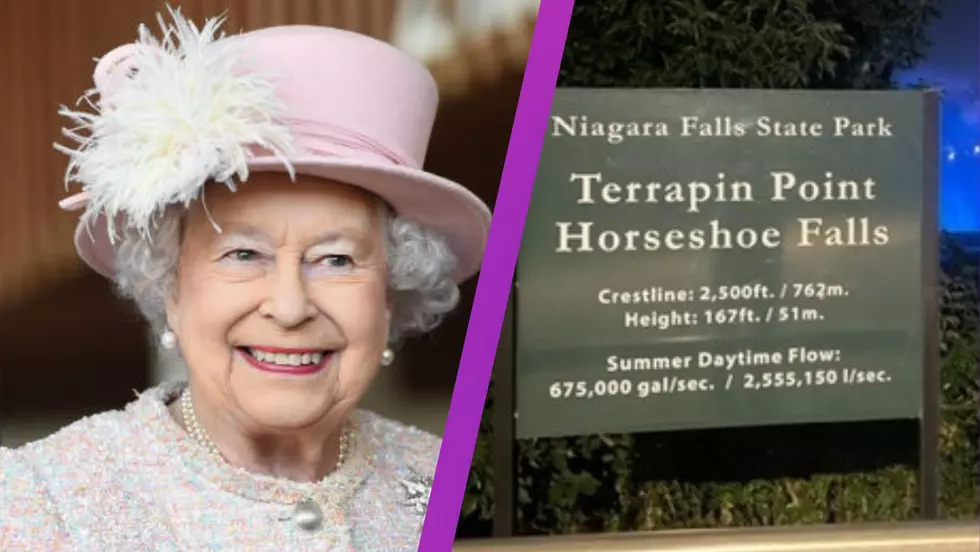 Western New Yorkers Honor Queen Elizabeth In Niagara Falls [PICS]
Photo Credit: Canva Image
It has been almost two weeks since we found out about the Queen's passing, and the world has been in mourning. 
Listen to Clay & Company On 106.5 WYRK
There have been several people paying their respects in the United Kingdom, but her death has hit Canada hard as well as the neighboring area of Western New York. 
A lot of Canadian landmarks, including the Senate of Canada Building and the Peace Tower, have joined in to pay tribute to the Queen, but several Western New Yorkers were flocking to one nearby location to honor her legacy and what she did for her people. 
Niagara Falls lit the falls in the Queen's honor by designating a royal blue color during the official 10-day mourning period. 
Every night just before 10:30 P.M., people gathered around to watch the American Falls change to that royal blue shade. When the color changed, everyone was speechless, and we collectively had a moment of silence. 
After we paid our respects, we all walked back together to the parking lot and it was a sight to see. 
It's just honorable when someone dedicates 70 years of their life to their country, and I think anyone will agree with that. 
Queen Elizabeth II is being laid to rest today and you can watch the ceremony below.
EXTRA: You may wonder…
does the Royal Family have ties to Canada? The answer is technically….,yes. Canada is a constitutional monarchy, which means the British sovereign is the ceremonial head of state, according to
CTV News
.
This means that Queen Elizabeth II was the Queen of Canada as well, but that title was more to separate her as a distinguished figure for Canadians. 
15 Things You Should Never Do at a Bills Home Game
Things that are a no-no to do at a Buffalo Bills home game.
The Best 50 Ice Cream Places in Western New York
The warm weather means ice cream season is just about here.
Top 20 Pumpkin Patches You Need To Visit In Western New York