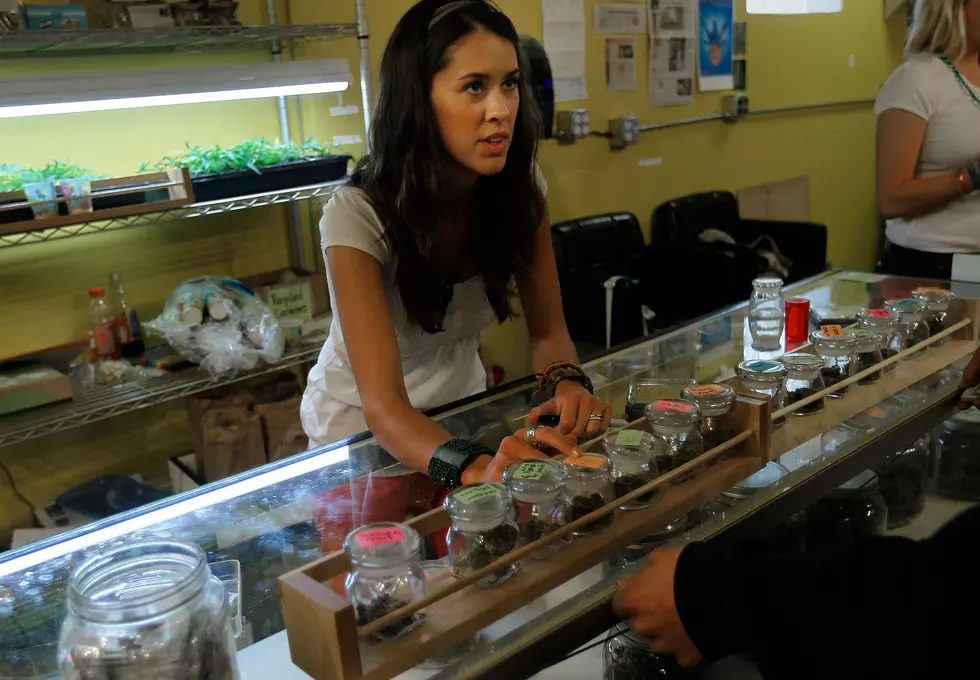 New Marijuana Dispensary Coming To Niagara Falls Thanks To Seneca Nation
Getty Images
Cannabis consumers in Western New York are getting a new marijuana dispensary thanks to the Seneca Nation. The new president of the Seneca Nation Rickey Armstrong Sr. announced the news on Tuesday, November 8, 2022. The Nation has begun construction on its first Nation-owned cannabis dispensary.
The dispensary will be called Nativa Cannabis. The 2500-square-foot building that will house the dispensary is currently under construction on Seneca Nation territory in Niagara Falls, New York. Nativa Cannabis is expected to open in February 2023. The Nation also said it plans to construct a cultivation facility on its territory in the Southern Tier.
The Nativa Cannabis website is still under construction, but you can sign up for the newsletter here.
You Can Legally Buy Recreational Marijuana At These 6 Shops In WNY Now
Even though the state is still in the process, you can still legally buy weed at these native territory stores. Remember, you must be 21 years of age or older.
The Tuscarora Nation - The Shack (Behind Jay's Place)
5446 Walmore Rd, Lewiston, NY 14092
The Seneca Nation - Doogie's Smoke Shop
11187 Route 20, Irving, NY 14081
The Seneca Nation - The Dope Aunties
357 Milestrip Ext, Irving, NY 14081
The Seneca Nation - Adlai's Smoke
12689 NY-438, Irving, NY 14081
The Seneca Nation - Good Leaf
14411 NY-438, Gowanda, NY 14070
The Seneca Nation - 420 Rez Bud
12623 Versailles Plank Rd, Lawtons, NY 14091
These 9 Towns In Niagara County Will Not Allow Marijuana Sales
Here's How Many Legal Marijuana Shops Will Be In Each New York State Region
Can Your Job Discriminate Against You For Using Marijuana In New York State?