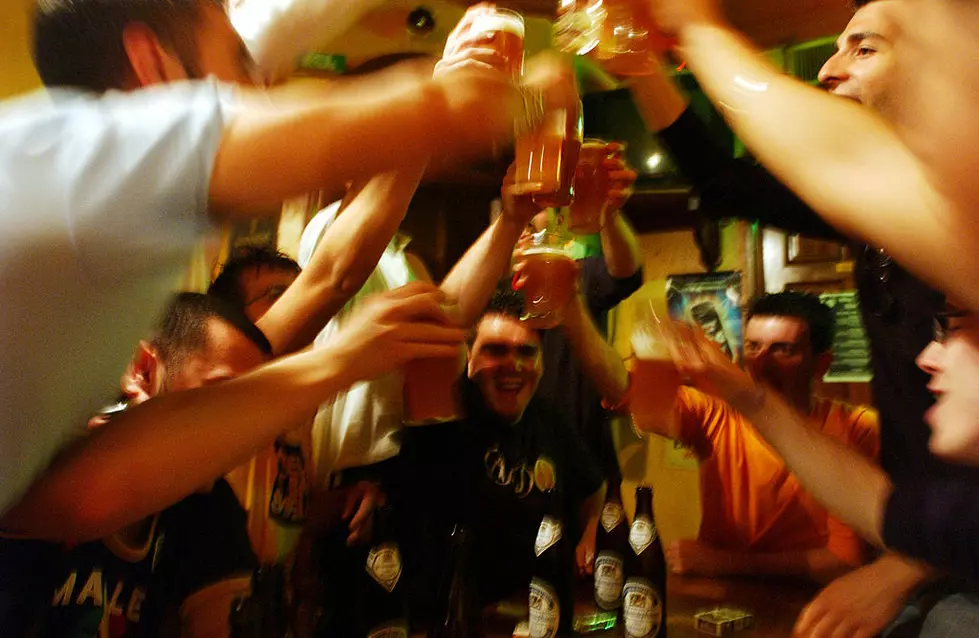 One New York State College Makes Top 20 List Of Party Schools
Getty Images
Barstool Sports released its list of the top party schools in America and one New York State college made the list.
The university certainly is no stranger to be named among the top party schools. As a matter of fact, it made Niche's list of 2024 Top Party Schools In America also. Niche asked attendees of colleges how they felt about the nightlife to help determine the ranking. It also included students' access to bars, the athletics grade, the Greek life grade, and access to restaurants.
Syracuse University Is #5 On Niche's List Of Top Party In America
Syracuse University got an "A+" for its party scene. When asked "What one word or phrase best describes the typical student at this school?" 53 percent of students said,
Party hard, work hard
According to Niche, 13 percent said "Party Animal" describes the typical student. It also ranked #13 for Best Greek Life Colleges in America.
Barstool Sport's ranking,
Some of the past students at Syracuse shared their thoughts on the party scene:
- There are tons of parties. There is always something going on.

 

- #1 Party school for a reason, perhaps not the wildest parties but a wide variety.

 

- Always a Party on the Weekends – Frat parties are a big part of the nightlife at Syracuse University. They always have parties on the weekends, so if you're looking for something to do you should go there.

 

- Lots of Possibilities – It seems like there is always something fun to do around here--either go to the bars (if you're 21), house parties or frat parties.
These Are the Oldest Colleges in Upstate New York!
Graduation season is upon us, both high school and college. This gallery takes a look at some of the oldest colleges and universities in Upstate New York. Remarkable in that a couple of them date their founding back to the 1700s!
Gallery Credit: Chuck D'Imperio
The Most Competitive Colleges In New York State
Gallery Credit: YouTube/Canva