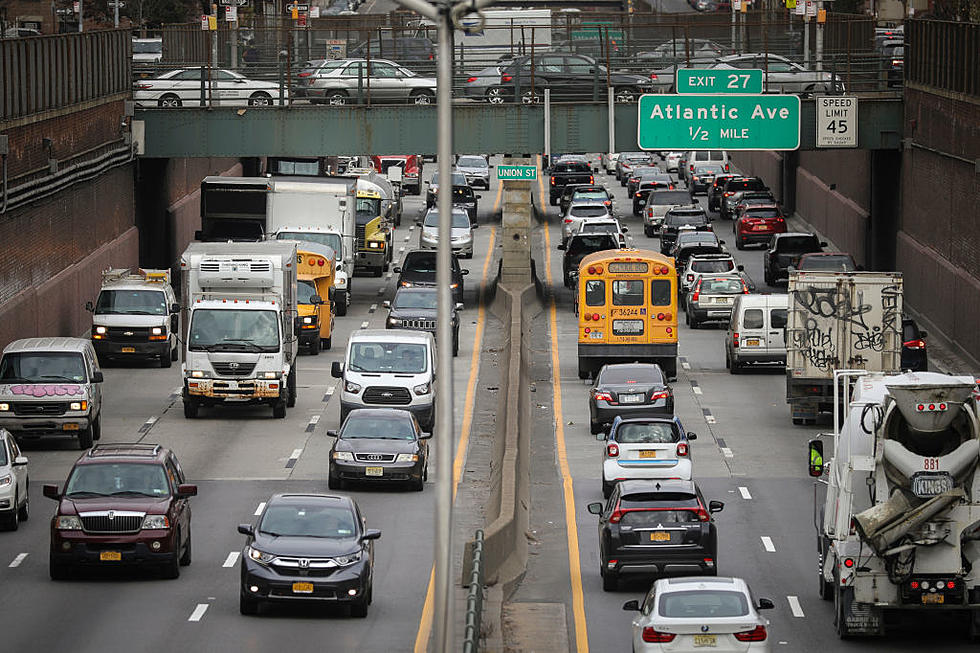 New York State DOT Has More Than 50 Open Jobs in Buffalo Area
Drew Angerer / Getty Images
There is no shortage of available jobs in New York State. All kinds of organizations are currently seeking additional help to fill open positions, that includes, but isn't limited to the Buffalo Bills, Buffalo Bisons, Erie County, and others.
According to reporting from WIVB-TV, you can now add the New York State Department of Transportation to that list of organizations who are seeking to bring on new staff.
The New York State DOT has at least 55 available open positions in the Buffalo and Western New York area. These jobs include Mechanics, Maintenance Workers, Bridge Repair Assistants, and Engineer Trainees.
The Maintenance Worker Trainee position has a starting salary of $31,245, with that salary increasing to $34,831 after someone completes training. The Mechanic positions have a starting salary of $43,484, while the starting salary for the Engineer Trainee position is $56,604. All of the positions that have to do with vehicles require you to have a Class A or Class B New York State Commercial Drivers License.
In addition to these jobs, the NYSDOT website notes they have a number of temporary and summer positions available as well.
After looking over the NYS DOT Website, there looks like there are a few hundred open jobs across the state.
You can find more information about these, and other jobs, at the New York State Jobs website. You can even apply online here.
Western New Yorkers Poorly Describe Their Jobs
We have all had to answer that question, "What do you do for a living?" We asked people in the 716 to poorly describe what they do and boy on boy did they ever.
25 Ways To Annoy A Western New Yorker In 5 Words Or Less
Brain-Like Blobs On Chautauqua Lake
8 Parks in Buffalo Near the Water
7 Buffalo Restaurants That Serve All Day Breakfast