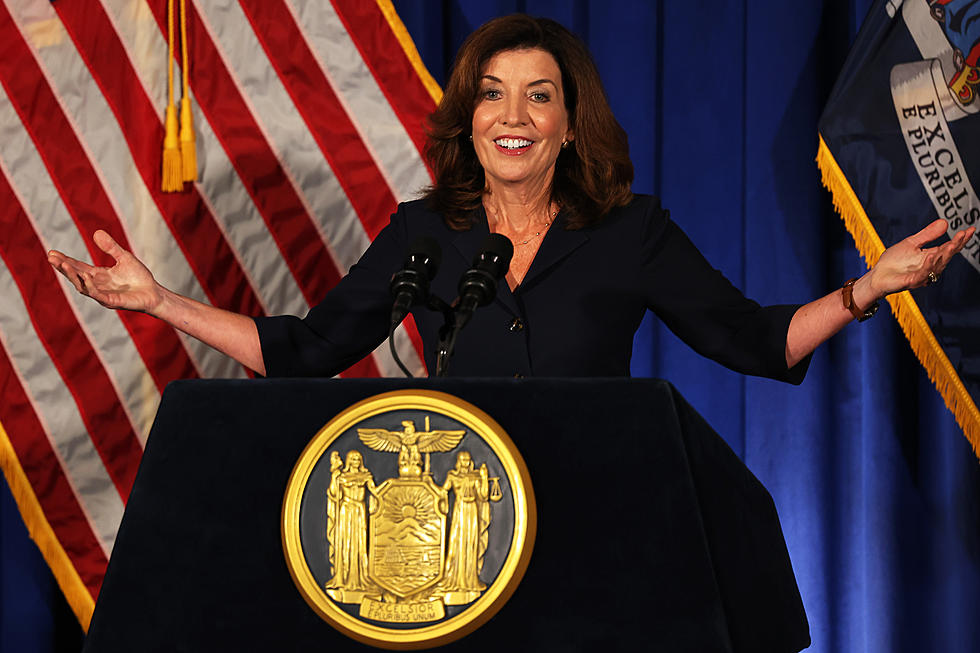 This Is How Gov. Hochul Plans To Spend New York Taxpayers Money
Getty Images
New York's first woman Governor, Kathy Hochul, has released highlights from the state's 2023 Executive budget. Gov. Hochul says that it's time for New York to put its money where its mouth is when it comes to being more fair and equitable for all residents across the state,
"We have the means to immediately respond to the COVID-19 pandemic as well as embrace this once-in-a-generation opportunity for the future with a historic level of funding that is both socially responsible and fiscally prudent. As I said in my State of the State speech: It's time for a better, fairer, and more inclusive version of the American Dream. I'm calling it the New York Dream. We will make that New York Dream real - and ensure that it can be realized by every single New Yorker."
One of the main focuses for Gov. Hochul is rebuilding the healthcare workforce. COVID-19 has created many challenges for our healthcare professionals, including the hazards of being constantly exposed to the deadly virus, as well as vaccine mandates on the sector. Gov. Hochul plans to invest $10 billion over multiple years into healthcare.
Just like New York's healthcare workers, education professionals, particularly teachers have faced many struggles, which were increased by COVID-19.
The FY 2023 Executive Budget provides $31.3 billion in total School Aid for SY 2023, the highest level of State aid ever. This investment represents a year-to-year increase of $2.1 billion (7.1 percent) compared to School Year (SY) 2022, including a $1.6 billion Foundation Aid increase and a $466 million increase in all other School Aid programs.
Here are highlights from the 2022-2023 Budget:
Here's How New York State Will Spend Taxpayer Money In 2023
You can see the complete budget here.
New York's Most Dangerous Dog Breeds
Top 5 Crimes Committed in New York
This Is The Poorest County In New York State
Top 5 Drugs Busted in New York State