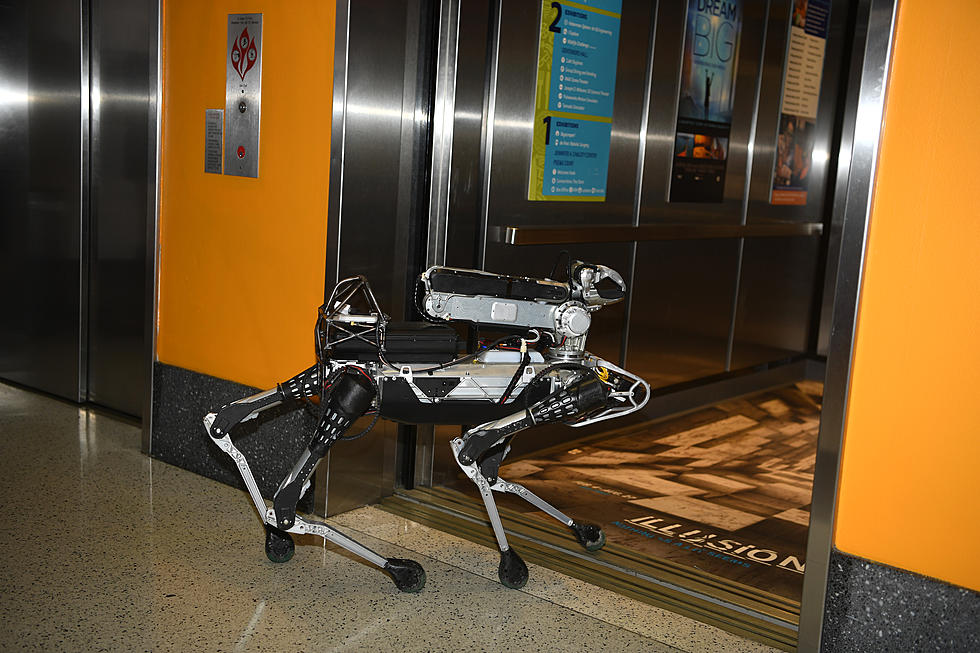 New Robot Police Officers Will Be Used To Stop Crime In New York Soon
Dave Kotinsky
Could RoboCop be a real thing in New York State in the near future? Could New Yorkers soon see robot police patrolling public areas and maybe even their neighborhoods? New York City just recently announced that it is using robots for law enforcement.
The film RoboCop was released in 1987. It centered around a cyborg police officer,
Set in a crime-ridden Detroit, in the near future, RoboCop centers on police officer Alex Murphy who is murdered by a gang of criminals and subsequently revived by the megacorporation Omni Consumer Products as the cyborg law enforcer RoboCop.
Nowadays, more than 30 years later, robot police are a real thing, maybe not quite the same as the movie, but real nevertheless. Robot police have been used in various capacities for years in America and around the world. Robo cops have even used deadly force to kill a suspect,
The first time a robot was reported being used by law enforcement as a deadly force in the United States was in 2016 when the Dallas Police Department used a bomb-disposal robot armed with an explosive device to kill a suspect who had shot and killed five police officers.
New York City Introduced Robot Police Officers
New York City recently announced three new robot policing technologies that have been added to its police force. The new A.I. officers will patrol Times Square and other areas. NYC Mayor Eric Adams announced a fleet of 400-pound robotic dogs with start patrolling in Times Square this summer, along with a GPS Dart, and another robot officer.
Credit: NBC News via Youtube
Many people have reservations about the use of robots in policing, so we'll see how these pilot programs work out. If NYC does choose to continue with the programs, we could see many police departments and possibly even State Police adding the technologies to their forces. Do you agree with using robocops?
Unsolved New York Killings: Police Need Help Solving 40 Homicides
New York State Police Canine Unit
Here is a partial list of the New York State Police K9 Unit. This division was created in 1975. The original three canines were put into service as explosives detection canines in preparation for the 1980 Winter Olympic Games in Lake Placid, New York.
New York State Police canines are named in honor of the men and women of the state police who have died in the line of duty.