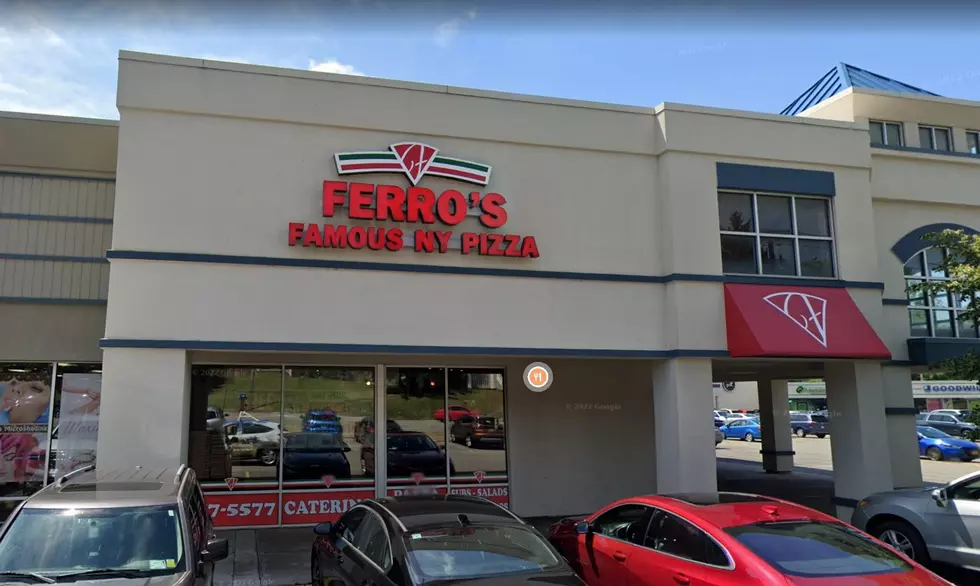 Top Five Places for New York Style Pizza in Buffalo
Credit: Google Maps
Outside of chicken wings and beef on weck, the food that is most associated with Buffalo and Western New York is pizza. More specifically, Buffalo-style pizza.
Buffalo pizza is not New York or Chicago pizza. Instead, it's a cross between them both.
It's got a slightly thicker crust than New York style. It features extra cheese and cup-and-char pepperoni, rather than the flat and wide pepperoni you see in most other parts of the country. The topping sometimes extend all the way to the crust and the tomato sauce is sweeter.
Buffalo style pizza isn't exactly the healthiest thing for you but it's what makes it unique. You can go anywhere in the City of Buffalo or surrounding suburbs to find a great slice of Buffalo style pizza.
However, if you want a New York style pizza, there are far fewer places than most cities in the country. I was just in Nashville, Tennessee and it's pretty much nothing but New York style pizza there, whereas here they're few and far between.
There are places you can go though; for a great New York style pizza. You just have to look a little more but we do have them in Western New York.
The thin, often crispy style that is famous for the New York City area. Sometimes, you're just craving a New York kind of slice.
Here are thee five best places in Buffalo and Western New York for a New York style pizza.
Top 5 Places For New York Style Pizza in Buffalo
The best spots for New York style pizza in the Buffalo area.
15 WNY Pizza Places That Are Criminally Underrated
Why aren't these pizzerias in Buffalo more popular?
The Top 40 Pizza Places in Western New York
The best pizza spots in Buffalo!