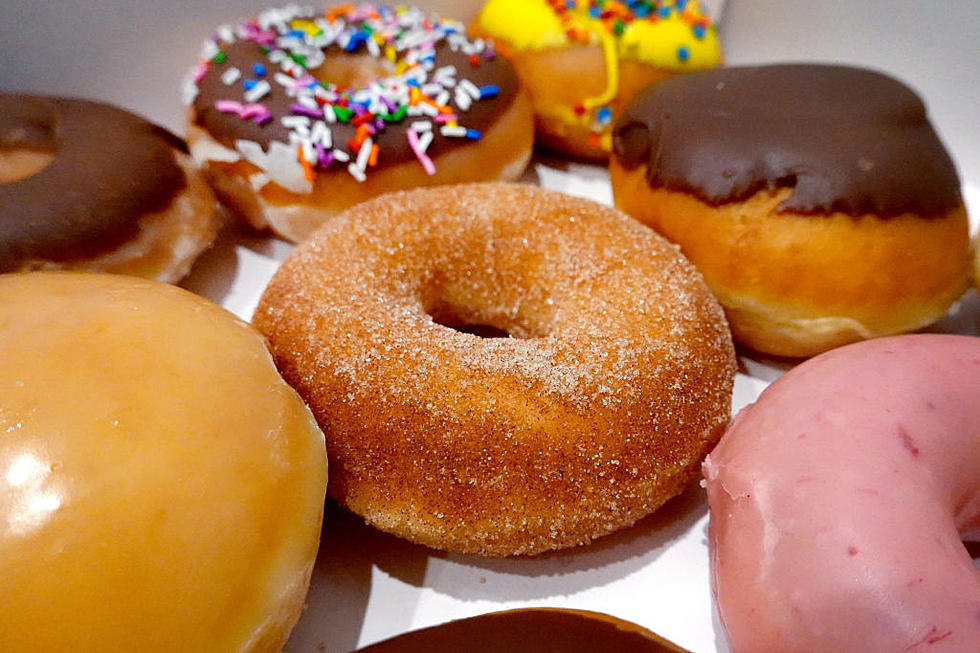 5 New York Donut Shops Ranked Among Best In America By Yelp
Getty Images
Five donut shops in New York State landed on Yelp's list of best donut spots in America. One shop is located in Western New York, one is located in the Hudson Valley, and the other three are located in the New York City area.
How Was America Introduced To Donuts?
According to the Encyclopedia Britannica, Donuts can be traced back to the 17th and 18th Century. Dutch immigrants brought them to New York. The balls of fried dough were called olie koeken or olykoeks, which means 'oil cakes'.
They were similar to modern doughnuts, although they did not yet have the iconic ring shape. Instead, the dough balls were stuffed with fruits and nuts in the middle, to work around the problem of the dough that otherwise would be at the centre of the ball cooking more slowly than the rest of the treat.
Two NY Spots Make Yelp's Top 100 US Donut Shops 2023
Yelp took a look at many donut shops in the United States to create this list of top shops,
This is a list of the Top Donut Shops in the US and Canada in 2023, according to Yelp. We identified businesses in the donuts category, then ranked those spots using a number of factors, including the total volume and ratings of reviews between January 1st, 2022 and March 31st, 2023.
23. Peter Pan Donut & Pastry Shop, Brooklyn, New York
52. Paula's Donuts, Tonawanda, New York
84. Glazed Over Donuts, Beacon, New York
88. Angelina Bakery, New York, New York
99. Croffle House, Flushing, New York
How to Make Delicious Homemade Donuts in 30 Minutes
Here's how you can make delicious homemade donuts that will leave your mouth watering.
Tap Into 9 Sweet Maple Syrup Farms in New York
Tis the season for maple syrup. Tap the deliciousness at these 9 sweet farms in New York.
12 Great Ice Cream Stands in Upstate New York to Satisfy Your Sweet Tooth
What better way to celebrate this popular dessert and taste treat than by stopping by these fantastic dozen ice cream stands! Enjoy!