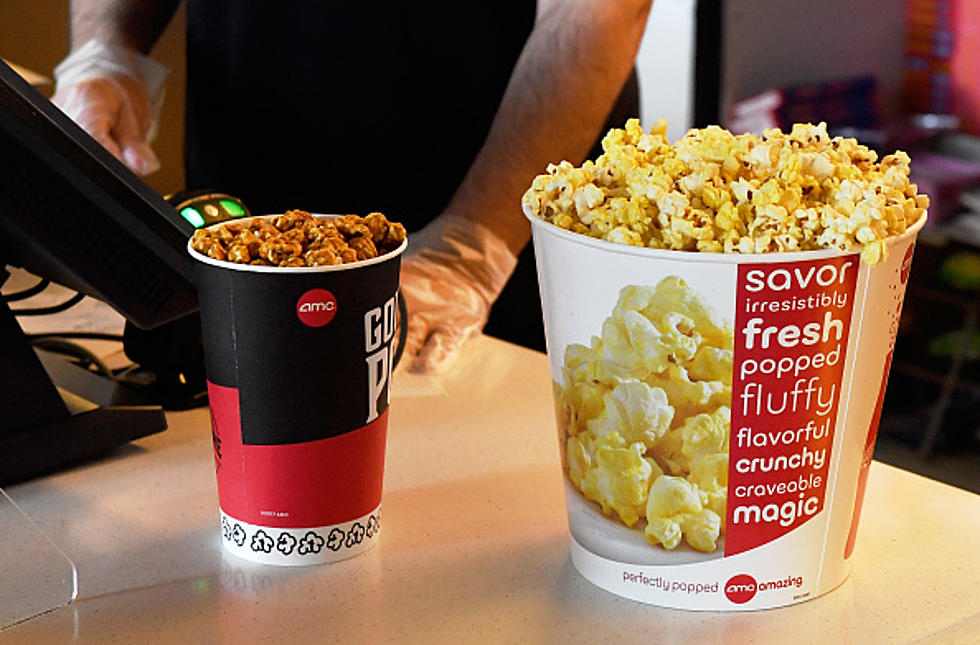 New York State Movie Theaters Can Now Sell Beer and Wine
Getty Images
It's a big day for movie theaters in New York State. When you go to a movie theater, it's the same old stuff every time, right?
We're talking popcorn, candy, nachos, and pop (or soda, as non-Buffalo residents call it perhaps). But this week, a decision many were waiting for came true for New York State movie theaters.
WKBW broke the news that the New York State Liquor Authority unanimously approved the sale of wine and beer in New York State movie theaters.
This means that people will now be able to purchase beer or wine at the concession stands and bring them into the auditorium, although any theater who is looking to sell wine or beer, must apply for a liquor license with the New York State Liquor Authority.
The only theaters before this, who were allowed to sell alcohol, were establishments who were deemed "restaurants" and sold wine or beer at a bar before going into the theater.
I visit movie theaters often, and this will be a welcomed change, especially for those who have been wanting this to happen for some time.
If you're wondering, this goes into effect immediately, although again, a theater needs to be approved for a liquor license by the NYS Liquor Authority.
LOOK: The most famous actress born the same year as you
Many of the actresses in this story not only made a name for themselves through their collection of iconic performances, but also through the selfless, philanthropic nature with which many of them approached their stardom. In an age of flipping the script on societal norms, many of these actresses are using their voices and platforms to be advocates for those who are otherwise unheard.
LOOK: The Most Famous Actor Born Every Year
The 100 Best Places to Live on the East Coast