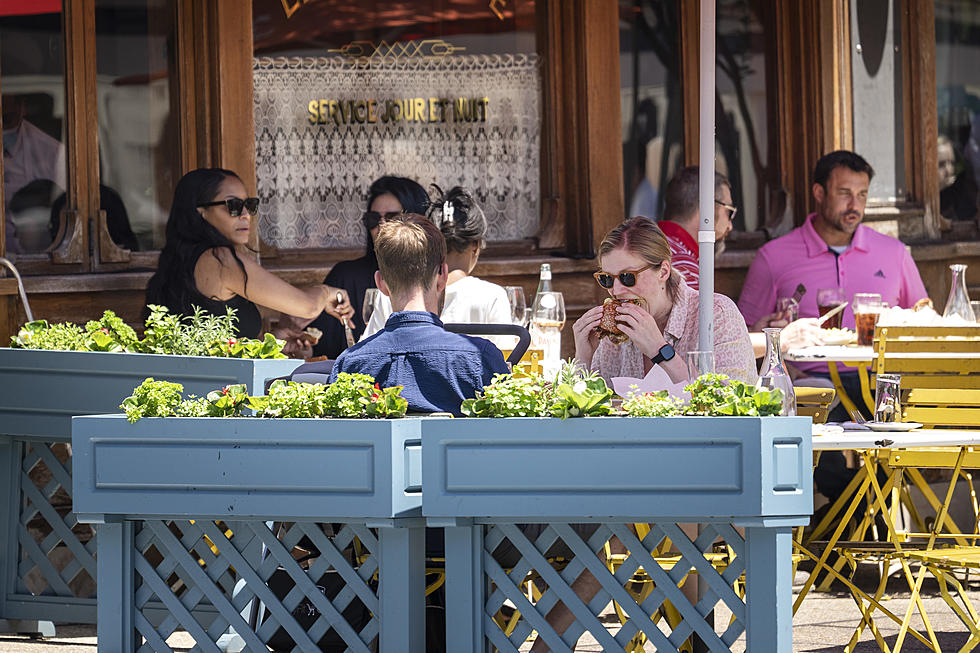 8 New Restaurants Opening in WNY With Food That Looks Amazing [List]
Getty Images
During the pandemic, we lost many great restaurants and bars here in Buffalo and Western New York. But with every loss, there is an opportunity for growth. Now, there are quite a few new spots that have opened up and have amazing food and beer (there's one brewery on the list). Many of the restaurants are expansions of already established spots, some are brand new to us.
1. Ike and BG's Restaurant
1646 Genesee Street, Buffalo, NY 14211
A popular Buffalo BBQ and soul food spot opened its second location downtown. Ike and BG's Restaurant, located at 1646 Genesee Street, Buffalo, NY 14211, opened a second location at 56 Niagara Street, near Niagara Square on Wednesday, October 13. The menu features Ike and BG's signature items, like BBQ ribs, mac and cheese, and chicken. You can check out Ike and BG's restaurant's website for its full menu.
2. Big Big Table
272 Hudson St, Buffalo, NY 14201
Big Big Table allows diners to pay what they are able to for their meal. Customers can also pay more to help cover someone else's meal.
Big Big Table, Inc. is a Community Café -- a pay-as-you can lunchtime restaurant, focused on addressing hunger, reducing food waste, and building community. Our mantra is: Everybody eats. Everybody gives. Everybody matters.
3. The Beer Keep
1002 Elmwood Ave, Buffalo, NY 14222
There's a new beer-themed restaurant open in Elmwood Village in Buffalo. The Beer Keep is located where Ashker's was located, 1002 Elmwood Avenue in Buffalo. The restaurant is owned by a collaborative group of Buffalonians - Cory Muscato, Patrick Galante, Aaron Ketry, and Briana and Daniel Hunter, who also own the Breezy Burrito Bar.
The Beer Keep is open for service Tuesdays through Sundays. The bar features 10 taps that will rotate selections. You can also purchase 4-packs and other beer options,
Crack into a massive selection of cans and 10 rotating taps featuring everything from special releases to your favorite lagers poured from the only side-pull taps in town. Shop a trove of hard-to-find 4-packs and easy-sipping standbys.
4. Flaco Taco
4211 North Buffalo Road, Orchard Park, NY 14127
Yum! Orchard Park has a new spot to enjoy delicious tacos and Tex-Mex cuisine. Flaco Taco, located at 4211 North Buffalo Road, opened this week. It's hours are Tuesday through Saturday from 4 to 9 pm. The menu boats tacos, ceviche, guacamole, nachos, and 2o types of salsa. It's owned by Nik Fattey, who also owns Fattey Beer Company, and Chris Discere.
Stop in for a cocktail on the patio or grab a taco, nacho or one of our 20 fresh salsas to go. Follow @flaco.ftc for all the latest news including special offerings and hours. We are located right across the street from Fattey Beer Orchard Park!

 
5. Pressure Drop Brewing
The new location may be in North Buffalo (they tagged that location in their Facebook announcement about it, but no address has been announced yet.
Pressure Drop Brewing opened its Buffalo brewery in 2017 after years of brewing, both at home and at a craft brewery, out west. It's this West Coast inspiration, combined with our beloved East Coast location, that shapes our craft beer.
6. Bocce Club Pizza
6235 Goodrich Rd, Clarence Center, NY 14032
A Buffalo pizza staple, Bocce has expanded to Clarence. People who don't know the story often wonder why it's called Bocce Club Pizza,
Upon returning from WWII my Dad, Dino Pacciotti, started working at the Bocce Club on Hickory St in Buffalo. The club had bocce ball courts in the yard and served drinks & sandwiches inside. In 1946, Mr. Pacciotti seized the opportunity to purchase the club. He soon found an old pizza oven in the basement and started experimenting. He formulated his own unique pizza recipe and Bocce Club Pizza was born.
7. The Polked Yolk
227 Main St, East Aurora, NY 14052
It looks like Main Street in East Aurora will be getting a new breakfast spot as a popular restaurant opens its third location. The East Aurora Village Board sent The Polked Yolk's application to assume ownership of a building on Main Street to the Planning Commission. The Polked Yolk wants to take over the location, at 227 Main Street, which was previously home to another restaurant, Mikey Dee's Cafe. The restaurant closed a couple of months ago and the owner would like to sell the building to the owners of the Polked Yolk. The new restaurant would serve both breakfast and lunch from 7 am to 3 pm daily. The owners of the Polked Yolk, James and Kristyn Vaughan, hope to have it open by mid-November. They currently have two locations - 3100 Transit Road in West Seneca and 3698 Abbott Road in Orchard Park. A public hearing will be held on November 15.
The Polked Yolk gives diners the option of creating their own omelets. They also offer classic dishes like homemade hash & eggs, biscuits & gravy, and all-American burgers. You can check out the full menu here.
8. Papi Grande's Mexican Restaurant and Cantina
Ohio Street
The new location isn't a reality yet, but Papi's did file for a liquor license with New York State for 301 Ohio St. There's river-side seating at the location. Papi's serves up nachos, tacos, quesadillas, and other authentic Mexican cuisines.
The Top 30 Beef on Weck Restaurants In WNY
The 30 best places for beef on weck in Western New York.
5 Sandwiches You'll Find Exclusively In Western New York