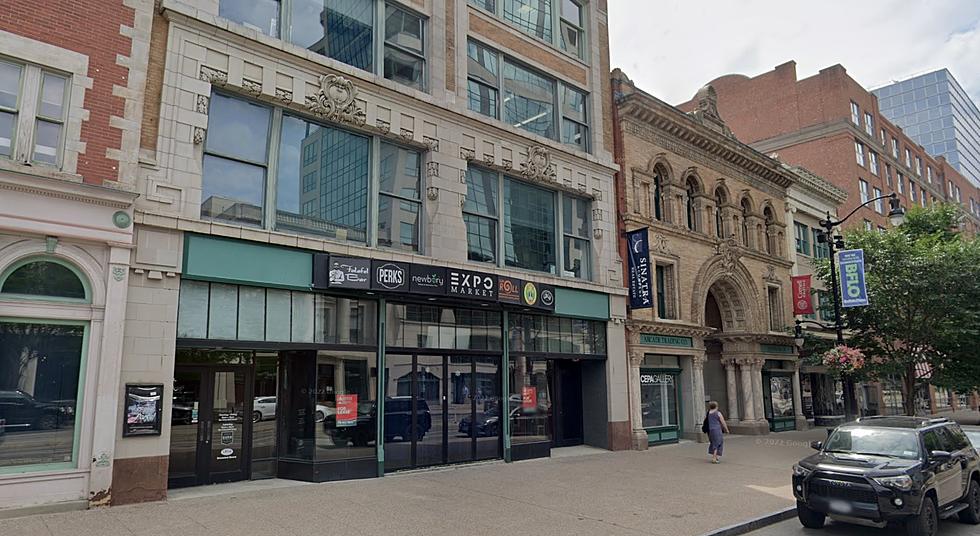 Several New Restaurants Coming To Downtown Buffalo
Google Maps
One of the things that most Buffalonians would rank as their favorite reason to be in Western New York is our food. With so many different types of food that we have in Buffalo, and tons of great locations to choose from, eating is often a top pastime for those of us in the 716.
Those options are even more pronounced in downtown Buffalo with several great places for lunch and dinner, and now a popular spot to eat at is in the process of reopening and giving us a few more places to grab a bite to eat.
Buffalo's Market Arcade Is A Great Place To Eat
Constructed in 1892, the Market Arcade in downtown Buffalo features some amazing architecture and three floors of local shops and businesses, along with several restaurants opening in 2016 that were very popular prior to the COVID-19 pandemic forcing most of them to close.
Prior to that, the Market Arcade featured The Expo Market which contained 6 different restaurants and featured plenty of space for people to grab some good food and enjoy all that downtown has to offer with a great Main Street-facing patio. With options like the Newbury Street Cafe, Sun Cuisine, La Divina, and more.
While the entire facility closed in 2020 in response to COVID-19 and unfortunately has remained closed until now, some of the restaurants were able to relocate to another location in Buffalo's Hertel Parkside neighborhood with the opening of the Expo Market Food Hall.
Buffalo's West Side Bazaar Is Taking Over
The uber-popular international small business incubator that has been located in Buffalo's Grant-Ferry neighborhood had to close after a fire caused significant damage to their Grant Street home is actually in the process of moving into the Expo Market location.
Owned and Operated by The Westminster Economic Development Initiative (WEDI), the new Downtown Bazaar will feature food and drinks from Abyssinia Ethiopian, Nile River a South Sudanese restaurant, Pattaya Street Food Cuisine, and Pinoy Boy a Filipino restaurant. The Bazaar will also feature a Puerto Rican Bakery and a couple of retail shops that will sell items from Africa and Sir Lanka.
Even though it looks like their grand opening is being delayed, I know that many people in the area are anxious to get their hands on some of the new food offerings that will be available. According to this article from The Buffalo News, an issue with the building's fire system is causing the delay but it should be resolved soon.
7 Of The Best Cajun and Creole Restaurants in Buffalo
6 Must-Try Restaurants on Chippewa for Date Night
11 Buffalo Restaurants With Water Views
11 Restaurants in the Buffalo area with water view dining.