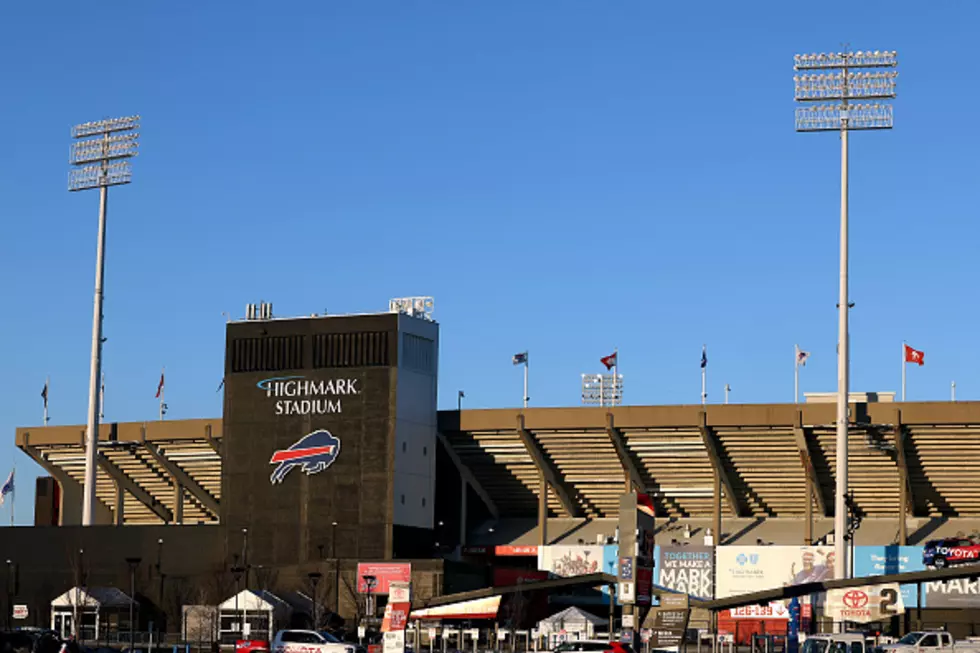 New, Exciting Feature Coming To Highmark Stadium This Season
Getty Images
This is going to be pretty fun. Look at this new area and what you are going to be able to do DURING Buffalo Bills games.
Earlier in the year, the Buffalo Bills announced that they have landed a major partnership with Caesars Sportsbook to be the Official Mobile Sports Betting Partner of the Buffalo Bills.
What does that mean for Buffalo Bills fans? Caesars has launched some fan-based experiences for this season, and inside the stadium, there will be a new sportsbook-style premium club lounge at Highmark Stadium.
This lounge will hold between 300 and 400 people and you can GAMBLE now inside the stadium all in real-time. There are going to be screens and computers that will be able to give you this live, in-person gambling experience in the lounge. It will be located on the northwest side of Highmark Stadium.
Tickets will be sold for the new Caesars Sportsbook lounge for Buffalo Bills home games, including the home opener against the Titans on Monday, September 19. When the story was put up on Facebook, people did not seem to love the idea. In fact, whether they are right or wrong, here were some of the immediate reactions on Facebook:
I see gambling is corrupting sports. Only time before a big scandal hits where players on a team are paid to throw a game", wrote one user.
My tax money being wasted", wrote another.
The Buffalo Bills have multiple primetime games this year and will kick off the home games on Monday, September 19 at Highmark Stadium. The Bills will be featured as the first game of the entire NFL season this year when they take on the LA Rams on the road.
Amazing Mansion For Sale In Orchard Park
24 Things You Think Of When You Hear "Orchard Park"
Obviously Orchard Park is the home of Highmark Stadium, but there are plenty of other features that the town reminds you of. Here are the top 24 responses from our
Facebook page
.