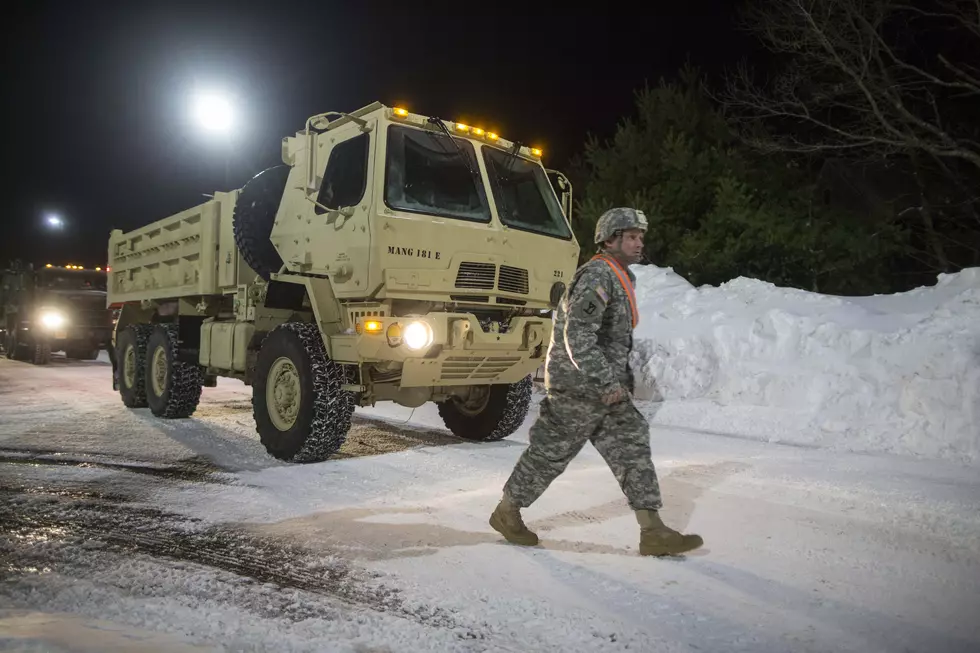 National Guard Deployed To Erie County As Blizzard Continues To Batter WNY
Getty Images
As Western New York residents brace for another day of bitter cold, snow, wind, and flooding, Governor Hochul has deployed the National Guard to Erie County. Many people, including Buffalo's Mayor Byron Brown, are without power. Travel is dangerous and impossible. The blizzard is expected to continue to dump on the region today, Saturday, December 24, 2022. What a great Christmas Eve, right?
Gov. Hochul issued a statement about the National Guard Deployment,
New Yorkers are experiencing a life threatening and dangerous winter storm, with freezing temperatures and coastal flooding statewide, and snow and ice particularly in Western and Northern New York. In coordination with Erie County Executive Mark Poloncarz and Buffalo Mayor Byron Brown, I am deploying 54 members of the National Guard to Erie County to assist residents, particularly those who have emergency medical appointments and need help traveling. These members will be on the ground in a matter of hours. I want to assure New Yorkers that all of our state resources are deployed to help with storm recovery efforts, and we are coordinating closely with local officials across the state. Remember: stay off the roads and take precautions to stay safe in your home.

 
It Is Still Not Safe To Drive In WNY
There are multiple travel bans currently in place in Western New York due to treacherous travel conditions caused by the blizzard. Anyone caught driving during the travel ban will get a misdemeanor.
According to WGRZ, the snow will continue to fall today.
Driving During The Travel Ban Could Result In A Misdemeanor
The Erie County Executive, Mark Poloncarz, told WGRZ,
If law enforcement can even get to you, which is a good question, because it is very dangerous, it's very difficult for them to get out there. They will be written up a ticket for a class 'B' misdemeanor. They will at best remove you from your vehicle - this is first responders and law enforcement.
If you find yourself stuck in your vehicle in the snow, here's what you should do.
Symptoms of Hypothermia And Frostbite
Greatest 1-Day Snowfall Amounts In New York State History
New York gets hammered with what we believe to be historic snowstorms all the time. What are some of New York's highest one-day snowfall amounts? Here's a look by county thanks to the
National Centers for Environmental Information
: