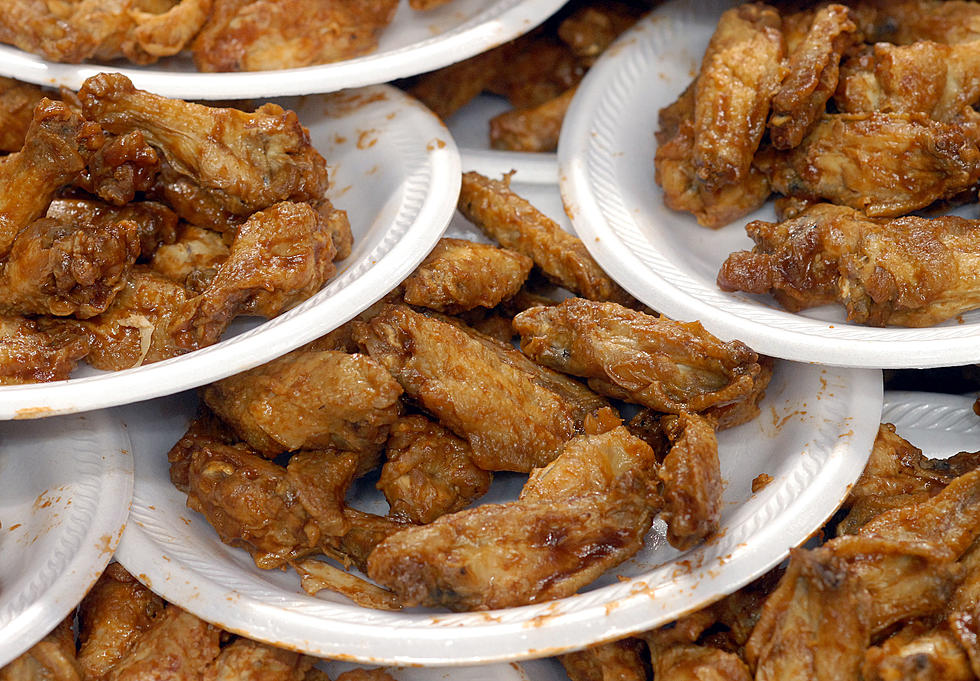 National Buffalo Wing Fest Is Returning To Buffalo, New York
Getty Images
Chicken Wings lovers will have a couple of reasons to celebrate over the next couple of weeks.
Feel Good Mornings With Dave Fields Mon-Fri 6am-10am
First off, it looks like the price of wholesale chicken wings is dropping which means prices on the retail side will be dropping as well. That means more wings for less money.
The other reason for the celebration is that the National Buffalo Wing Festival is only a couple of weeks away.
The festival is set to return on September 3rd and 4th and once again will be held at the home of the Buffalo Bills, Highmark stadium. This will be the 20th anniversary of the festival and the second year in a row that the festival will be at Highmark stadium. For the longest time, the festival was held in downtown Buffalo at Sahlen's ballpark.
Admission to the festival is $20 per person over the age of 8 and tickets will only be available at the gate on both Saturday and Sunday. Tickets for wings are $1.50 and wings will cost $1.50 per wing.
Other food will be available on both days and tickets will be used for these foods as well.
Beverages will also be available on-site and those vendors will only accept credit or debit cards.
Parking is included with the price of admission and will be on the stadium-owned lots.
Over the past 20 years of the festival, the National Buffalo Wing Festival has sold more than 5 million wings served from 161 participating restaurants from as far away as Australia. The festival has also raised $420,000 during that time for charities across Western New York.
5 Ways People Are Screwing Up Chicken Wings
If you do any of these five things, you are doing injustice to your chicken wings.
Western New Yorkers Favorite Wing Sauce Besides Hot, Medium, Or Mild
Thinking about going on a wing adventure check out some of the outside-the-box wing sauces.
Buffalo Bill Inspired Chicken Wings
Buffalo is the home to the Chicken Wing and one of the best football teams in the NFL, so why not put the two together.