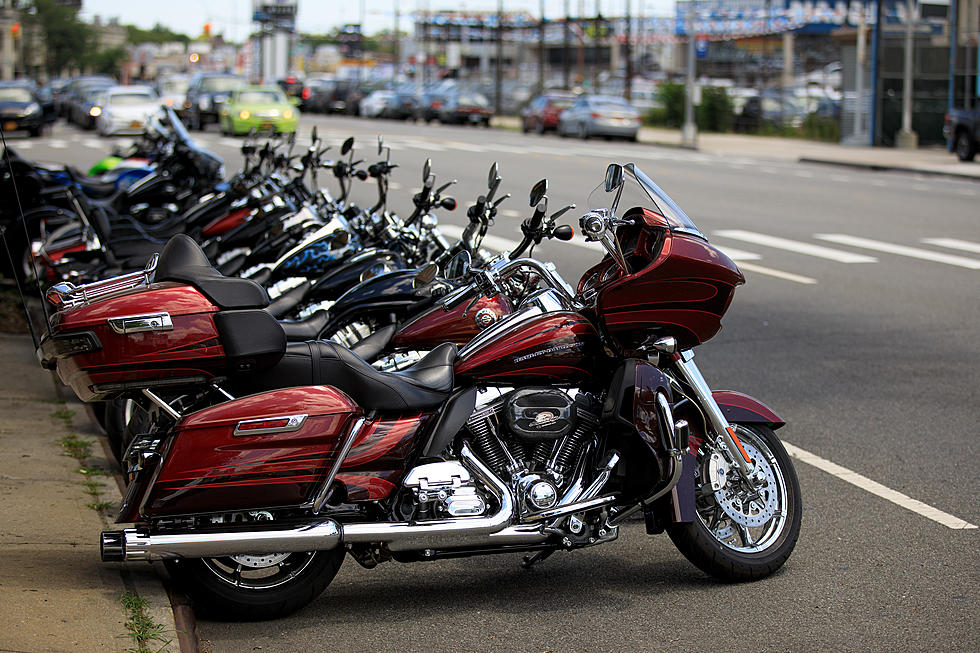 Motorcycle Event In Western New York To Benefit Local Non-Profits
Getty Images
The month of May is known universally as Motorcycle Safety Awareness Month, which is focused on helping motorists (besides those who own a motorcycle) understand standard motorcycle driving behaviors and to learn how to drive safely around motorcycles when on the 290, the Scajaquada, and other major roads in Western New York. 
There is a Facebook group in Western New York called "WNY Bike Nights and Car Cruises (WNY-BNCC)" where people typically share related motorcycle events that are happening in the area.
Jessica Vitale, who has been a member of the Facebook group for over a year, helped organize an event during Motorcycle Safety Awareness Month for "International Female Ride Day." While the event has "female ride," in the title, Vitale said in a Facebook post that the event is "open to all riders." 
Stilettos on Steel WNY and Genesee Valley Chapters are working together for the event in partnership with Stan's Harley Davidson for the International Female Ride Day.
The ride route is about 110 miles long, beginning and ending at Stan's Harley Davidson in Batavia at 4425 West Saile Drive. And if you look at the ride route mapped out, it actually makes the shape of a stiletto heel! 
There will be a basket raffle at the event with all proceeds to benefit the WNY Homeless Alliance. A $20 donation will be required per bike, but there will also be donations accepted for women's self-care products, with all of those donated products also fully allocated to go towards the WNY Homeless Alliance. 
Food trucks are available at the end of the ride, and you can see the latest updates for the event here. 
Additional Information
There are going to be plenty of events happening throughout the month of May for Motorcycle Safety Awareness Month, and while this event is already on my calendar, another exciting event that is happening immediately following the "International Female Ride Day" is the Bikes, Blues, and BBQ Music Festival in Akron, NY at the Backlot Entertainment Venue. The event was shared into the same Facebook group, and it's family-friendly too, with some of Western New York's Best BBQ food trucks.

It's totally Buffalo to give back to our local communities, and if you stop at the Bikes, Blues, and BBQ Music Festival after the 110 mile bike ride, a portion of the proceeds will be donated to the Red Knights Motorcycle Club. You can see more information on that same-day event here. 
Buffalo Country Music Concerts in 2022
Concerts in Buffalo, NY? Here is a list of the shows coming to the Buffalo and Rochester area, such as Morgan Wallen, Keith Urban, Thomas Rhett and Luke Bryan.
15 Concert Mistakes You Should Avoid At Darien Lake
Sometimes, we can all become one of these people, but it's important to remember that it can annoy others. Try to avoid turning into one of these 15 types of concert go-ers.
Bills Lover's Dream House For Sale & It's Not Even In Buffalo